2022 Cúchulainn Initiative concludes with Croke Park visit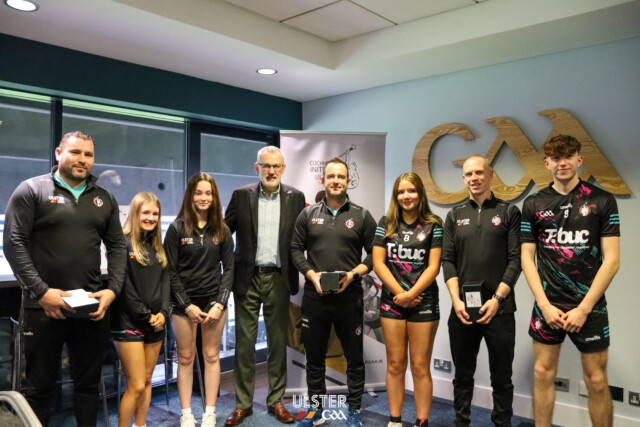 Ulster GAA's Cúchulainn Initiative for 2022 concluded before Christmas when the young people from Lisburn and Limavady Cúchulainns visited Croke Park in Dublin.
Over the course of the last six months both groups have grown together with new friendships being developed and experiences shared through the variety of activities facilitated by Ulster GAA.
The final element of the programme has seen the group complete the Level 1 Sports Leaders Qualification and they received their awards whilst in Croke Park from GAA President, Larry McCarthy and Ulster GAA Secretary and CEO, Brian McAvoy.
The Limavady Cúchulainns for 2022 were boys from Limavady Grammar School, Limavady High School and St Mary's Limavady.
The Lisburn Cúchulainns for 2022 were girls from St Patrick's Academy and Fort Hill Integrated College.
The Cúchulainn Initiative is funded through the Executive Office Central Good Relations Programme.