Club Gaeilge na Bliana: Clubanna an Ghearrliosta 2022
Aitheantas tugtha do Chlubanna an Ghearrliosta dá gcuid oibre ar son na teanga
Clubs Shortlisted for Ulster GAA's Irish Language Club of the Year 2022
Chruinnigh clubanna an ghearrliosta i gclubtheach na bPiarsach Óg, Ard Mhacha, Dé Sathairn 21ú Eanáir, nó bhí sé mar aidhm ag Comhairle Uladh CLG aitheantas a thabhairt dá gcuid oibre ar son na teanga. Bronnadh an gradam ar Laochra Loch Lao ag searmanas bronnta CLG Uladh i bhFear Manach, mí na Samhna 2022.
Cé gur sheas club amháin amach mar bhuaiteoirí an ghradaim don bhliain sin – Laochra Loch Lao, Aontroim – bhí cúig chlub eile a léirigh, mar chuid den phróiseas ainmniúcháin, a ndílseacht do chuir chun cinn na Gaeilge sa Chumann Lúthchleas Gael.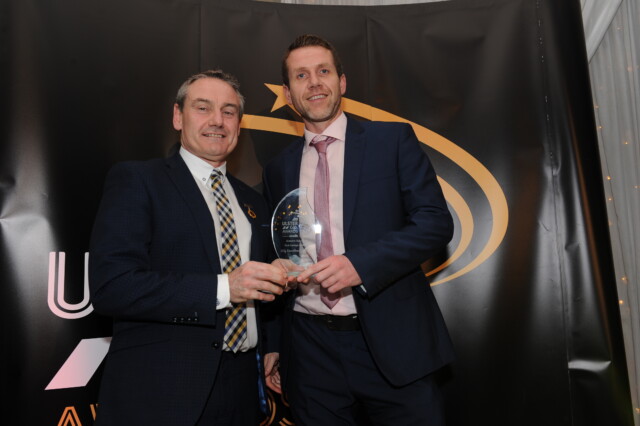 Tá clubanna ar leith sa chúige seo, agus fud fad na tíre dár ndóigh, ina bhfuil an Ghaeilge ag croílár an chlub, agus a bhfuil ardstádas tugtha acu don teanga, agus tá sé in am againne ag leibhéal an chúige gradam agus aitheantas a thabhairt do na clubanna agus do na hoifigigh sin a bhíonn ag obair leis an teanga ar dhóigheanna éagsúla.
Is fíor a rá go dtugann an gradam seo deis do chlubanna atá ag tús an phróisis seo sprioc a thabhairt dóibh féin agus naisc a chruthú le clubanna eile a bhfuil barr a réime bainte amach acu maidir le cúrsaí Gaeilge. Tá spás do gach club ar an turas seo, agus tá fáilte rompu ar fad iad féin a ainmniú don ghradam in 2023.
Comhghairdeas ó chroí le clubanna an Ghearrliosta 2022:
Toigh Chonnachta, An Dún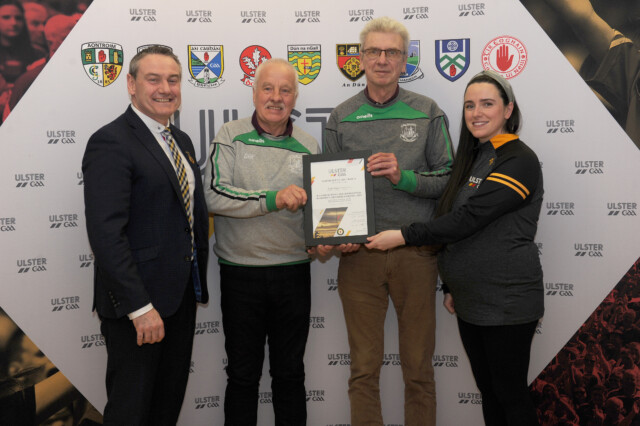 CLG Ruairí Óig, Bun Abhann Dalla, Aontroim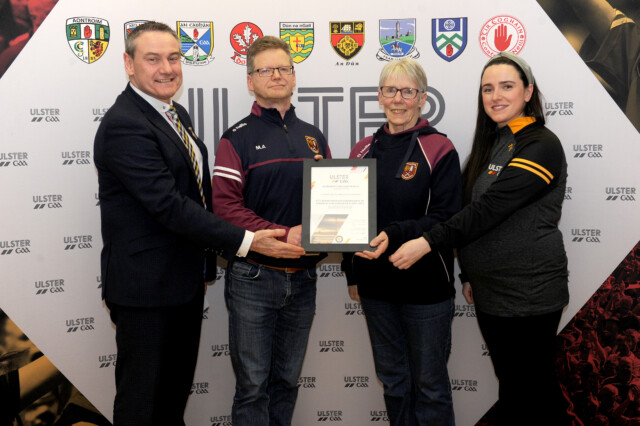 CLG Naomh Peadar, An Lorgain, Ard Mhacha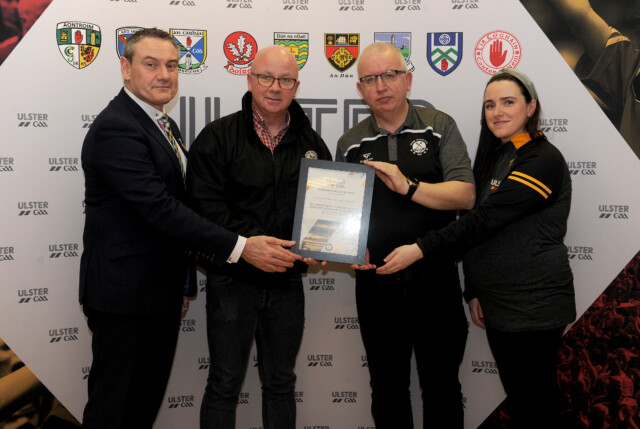 CLG Roibeaird Éiméid, Sleacht Néill, Doire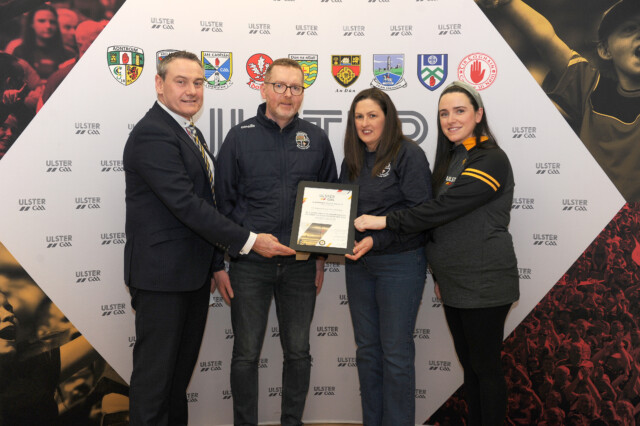 CLG An Chlocháin Léith, Dún na nGall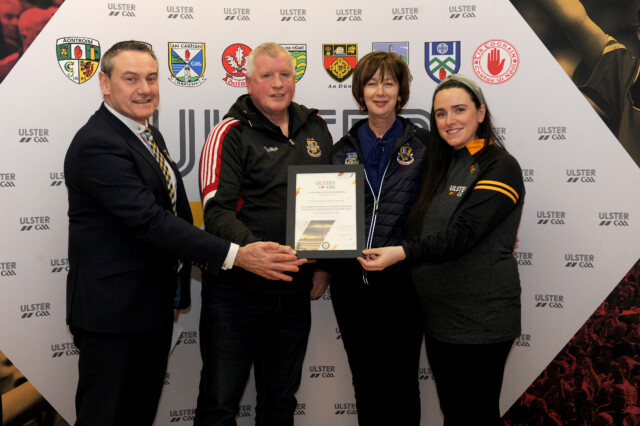 The inaugural Club Gaeilge na Bliana was awarded in November 2022 at the Ulster GAA Awards to Laochra Loch Lao, Aontroim, in recognition of their outstanding efforts in promoting and using Gaeilge as their daily club language.
This award was created to provide our clubs with a platform to showcase the brilliant work they do to ensure that our language has a place at the centre of club life. Having examined applications of the many clubs nominated for the award, Ulster GAA recognised the exceptional efforts being made across the province by our clubs to solidify the importance of an Ghaeilge within the GAA.
As such, five additional clubs were recognised for making the shortlist for Club Gaeilge na Bliana 2022. Comhghairdeas leo!