Ulster GAA honours voluntary stewards and gate personnel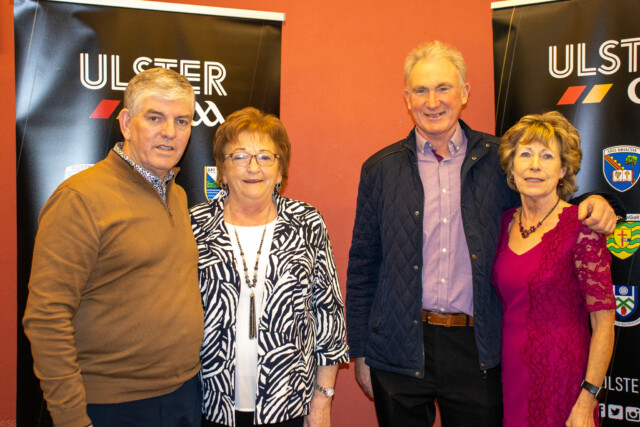 Ulster GAA has paid tribute to the work of matchday stewards and gate personnel at a recent dinner held in the Armagh City Hotel.
The dinner recognised the important and valuable work undertaken by these volunteers who are a fundamental asset in the fabric of the GAA.
In paying tribute to their dedication, Ulster GAA President Ciaran McLaughlin said:
"Volunteerism is a core value of the GAA – it is front and centre of what we are about.  I pay tribute to the commitment of these individuals who give of their time selflessly to assist with the running of our games.
"I am proud of the efforts of these dedicated volunteers.  Some of them have been with us for many years; others have joined our team more recently.
"Covid-19 tested the resilience of the community and voluntary sectors but the continued efforts of so many individuals have ensured that the GAA continues to offer such an exciting product to our members and supporters alike."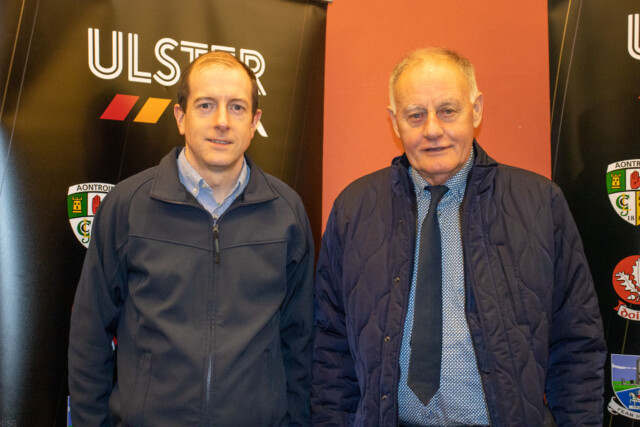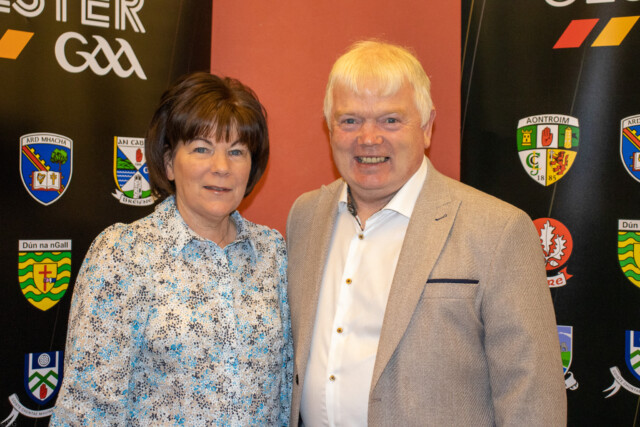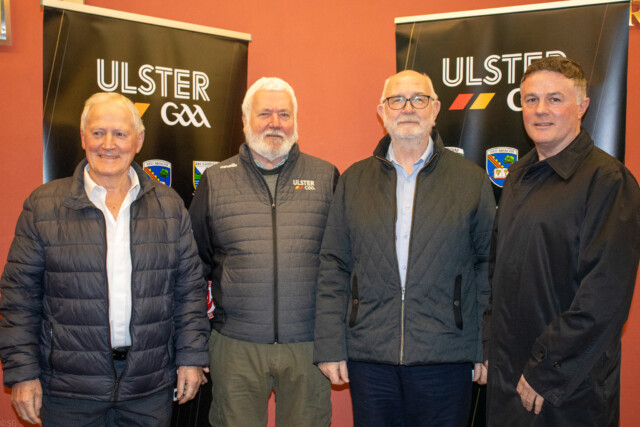 At the dinner Ulster GAA also made a presentation to Aoife and Colin Donnelly, in memory of their mother Marion, an Ulster Council member, who died suddenly in December.
In remembering the wonderful contribution of Marion, Ulster Vice-President Michael Geoghegan said:
"On Christmas Eve past many of us gathered in Corracrin churchyard, near Emyvale in Co. Monaghan to say a final farewell to a lady we loved and admired. Marion Donnelly was many things to many people – and a friend of us all.
"Since the news of Marion's sudden death broke late on the night of 20th December, a sense of shock and disbelief descended across the GAA community in Ulster, as we tried to come to terms with the harsh reality that she would no longer be a constant presence at our fixtures across the province.
"Marion was a proud Ulster woman, a proud Monaghan woman, a proud Emyvale woman and a proud GAA member. She served a lifetime doing many volunteer roles on various GAA committees across club, county, province and nationally. A selfless person, she always put others before her – we will miss her so much."