Cavan Cúchulainns represent Ulster at the Northern Community GAAmes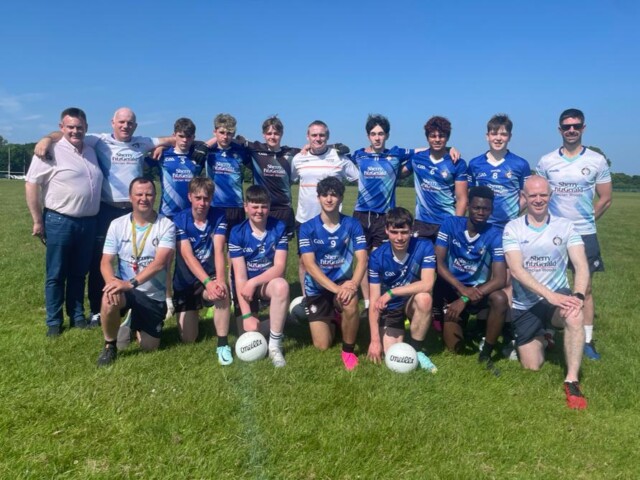 Eleven boys from Cavan created memories together last weekend when they travelled to Manchester to represent their schools and town in the Northern Community GAAmes, as part of their involvement in Ulster GAA's Cúchulainn Initiative.
The Cavan Cúchulainns, consisting of boys from Royal School Cavan and Breifne College, took part in the U17 Boys Competition. Despite being a team made-up of players who had little or no experience playing Gaelic games, the group represented themselves with distinction showing some incredible skills, passion, and team-work as they came up against established clubs in Britain.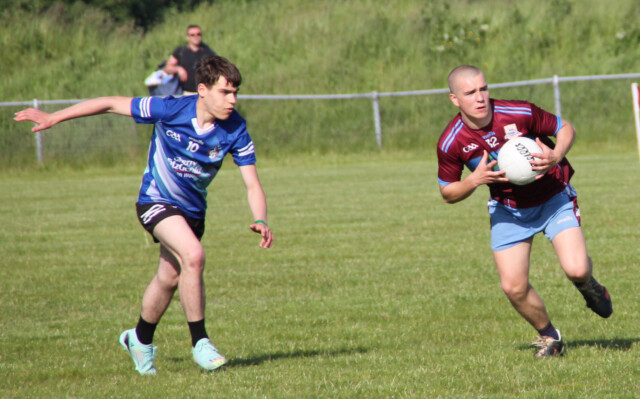 Following a victory over John Mitchel's from Liverpool in the group stages, the players qualified for the final against John F. Kennedy's from Leeds who had won the previous contest earlier in the day by six points. The final was a much closer affair, with the Cavan team taking a six-point lead mid-way through the second half. However, the Leeds boys showed great endeavour to make a memorable comeback and won the by a point in the dying seconds.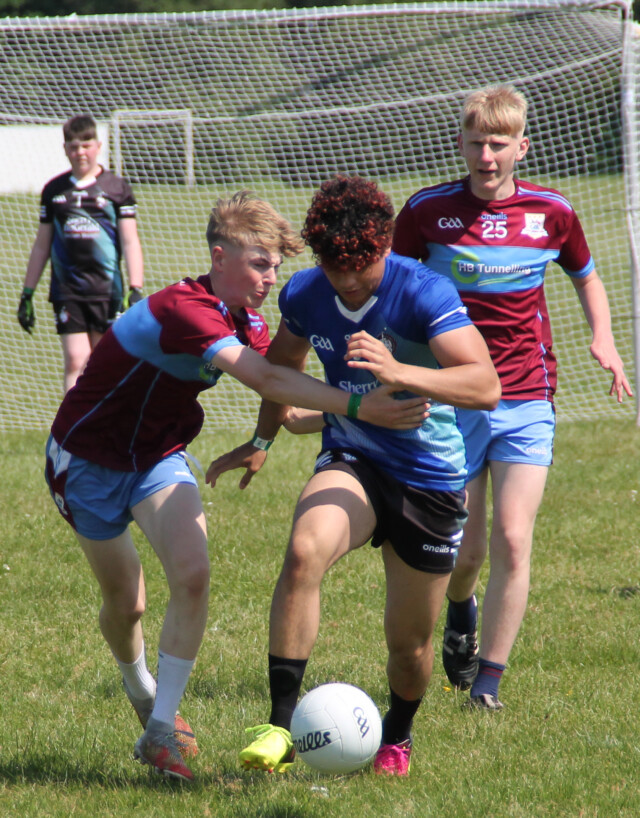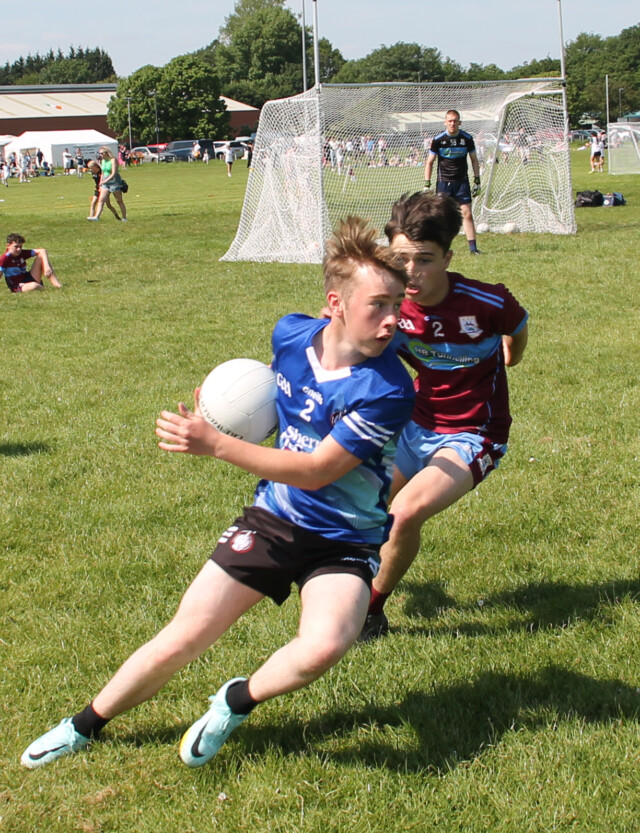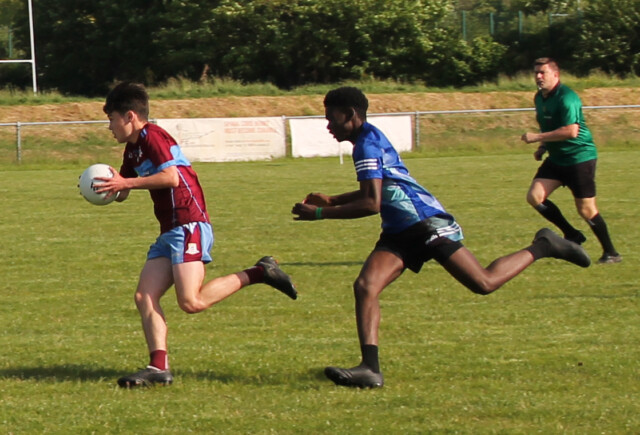 Speaking at the competition in Manchester, Ulster GAA President Ciaran McLaughlin said:
"The Cúchulainn Initiative continues to demonstrate the power of sport in bringing the youth in our communities together, with the very positive outcomes of creating lifetime friendships. Although the Cavan boys just missed out on lifting the trophy, the real success of this weekend and the Cúchulainn Initiative has been the memories and friendships that the boys have gained throughout their engagement in the programme.
"This year we were delighted to have the opportunity to bring a Cúchulainn team across to the Northern Community GAAmes in Manchester for the first time and we are extremely appreciative of the invite from Britain GAA.
"I also want to praise the schools for their participation and the teachers who gave their time to accompany the pupils, making it possible for these young people to have such an experience".
This initiative has been funded by Department of Foreign Affairs through their Reconciliation Fund.
Special thanks also goes to Sherry Fitzgerald – Declan Woods for sponsoring the team's playing jerseys.