Provincial One-Wall finals held in Loughmacrory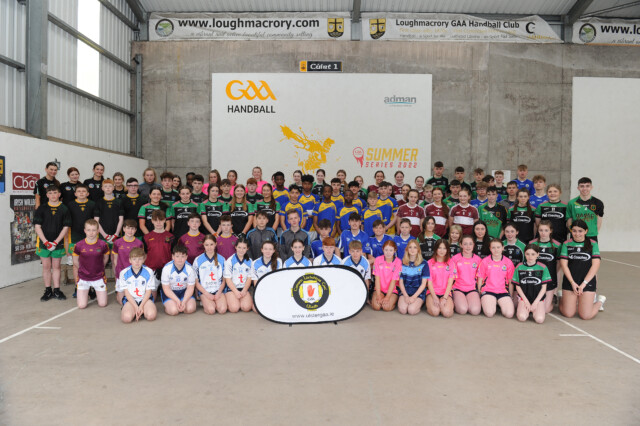 The 2022/23 Provincial One-Wall finals took place last week at the excellent handball facilities at Loughmacrory GAC.
This was the first time that all the U13.5 and U15.5 Finals for boys and girls were held on the same day at the same venue.
224 players in teams of four competed throughout the qualifying rounds from November to April. On Finals Day, there were 20 teams and 80 players competing for the four provincial One-Wall titles.
Finals Results:
U13.5 Boys
Winners – Red High Grammar, Co. Down
Runner-up – St Patrick's College, Co. Cavan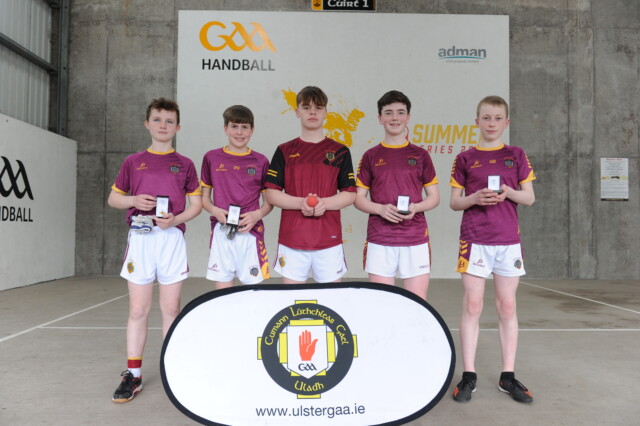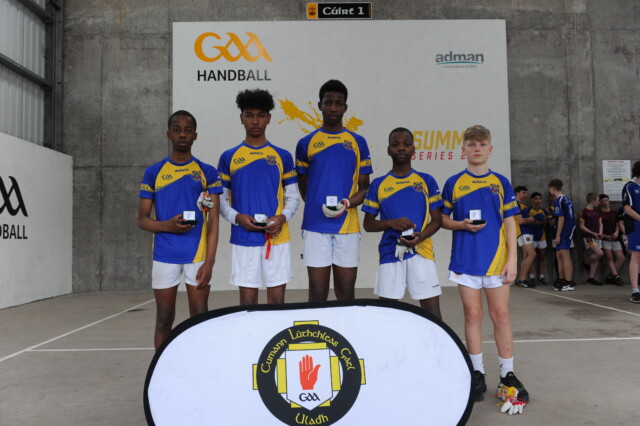 U13.5 Girls
Winners – Beech Hill College, Co. Monaghan
Runner-up – Dun an Rí College, Co. Cavan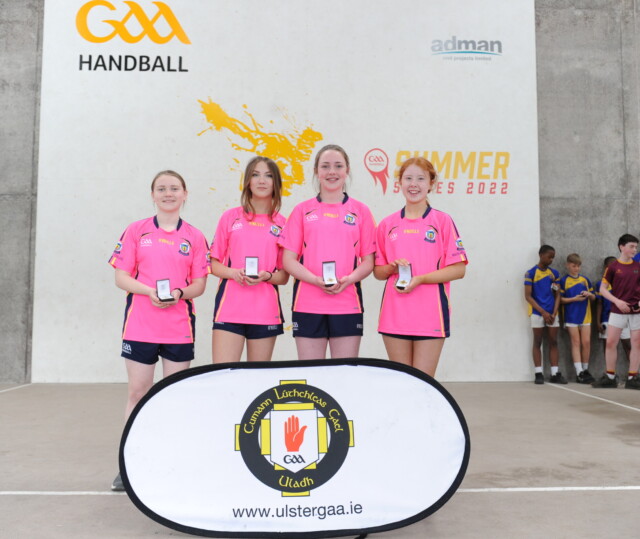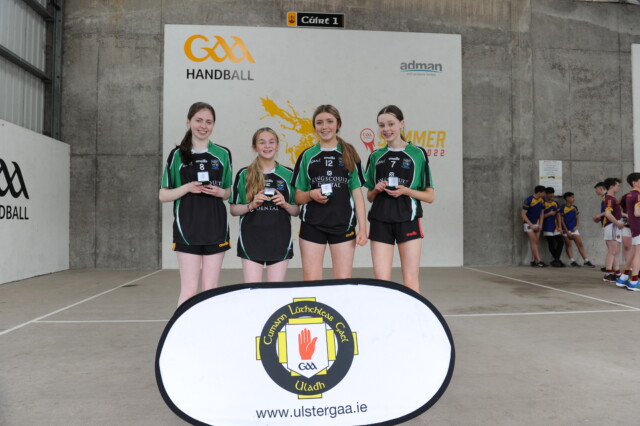 U15.5 Boys
Winners – St Patrick's College, Co. Cavan
Runner up – Beech Hill College, Co. Monaghan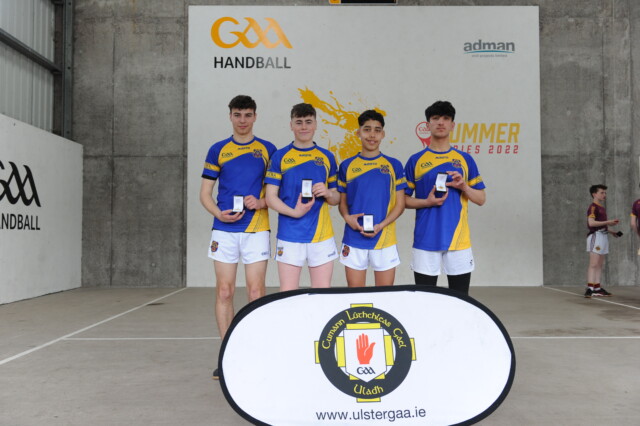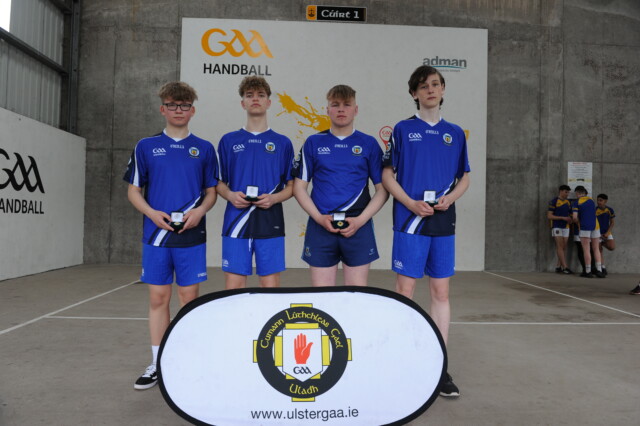 U15.5 Girls
Winners – St Dominic's, Co. Antrim
Runner-up – Dun an Rí College, Co. Cavan