Sport, Diversity and Inclusion Webinar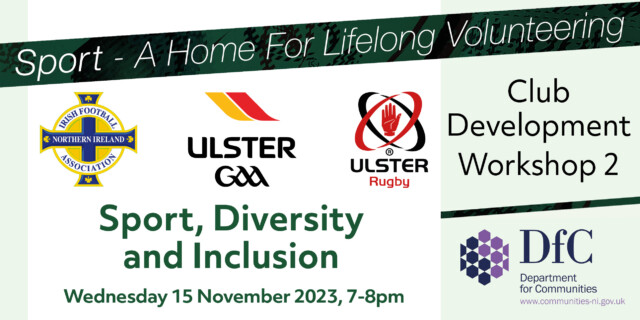 Ulster GAA, Irish FA and Ulster Rugby will host an online webinar focusing on Sport, Diversity and Inclusion on Wednesday 15th November from 7pm to 8pm.
This workshop will be delivered by Michael Boyd. Michael has a wide range of experiences, holding leadership roles in sectors such as sport, health and community development, as well as his current role working with the NI Human Rights Commission.
Key content will include:
Understanding diversity and inclusion in the context of sport
Benefits of promoting diversity and inclusion and why they are important
How do you implement diversity and inclusion practically within your club
To register for this event, click here: Sport, Diversity and Inclusion Webinar Registration
The link to the workshop will be issued to all those who have registered on Wednesday 15th November.