Give your opinion on the quality of Palliative Care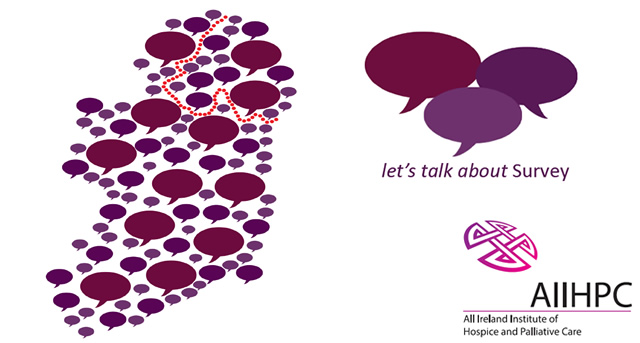 Through the GAA National Health and Wellbeing Committee, Ulster GAA have been asked to circulate information about an island-wide survey from the All Ireland Institute of Hospice and Palliative Care (AIIHPC).
The organisation wishes to gather information based on the quality of care provided for people living with a serious or progressive medical condition.
The anonymous survey will take approximately 15-20 minutes to complete and is completely confidential; the results of which will be hugely valuable to service providers in planning person-centred, effective palliative care.
The survey has an end of May deadline so, if applicable to you or someone close to you, please facilitate taking the time to give your feedback. More information on the survey, and a full report on the findings can be found at www.aiihpc.org.
Download:
– Let's Talk About Information Leaflet
– Let's Talk About Survey