Shared Education Sports Day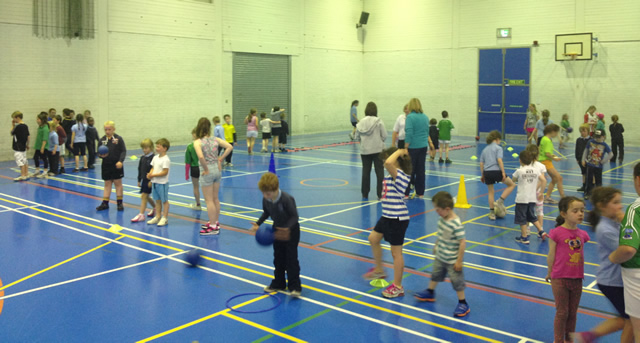 Another fantastic day was had by Killyhommon P.S. and Derrygonnelly Controlled P.S. at their Annual Shared Education Sports Day.
Both school have been working together with the programme for over 4 years now and their relationships and respect for each other is wonderful to see.
The day consisted of a normal sports day races in the morning with Ulster GAA Staff Owen Mooney, Proinsias O'Kane and Patricia Morris organising and facilitating. The games and skills session in the afternoon allowed the P7 children from each school to become coaches who were the leaders of the games so to increase their communication and empathy skills. They were assisted by a teacher with the teacher acting as a support if needed.
113 children took part during the day as well as 2 principals, 7 teachers, 8 classroom assistants and 16 parents!
A wonderful day!