Jobs
Currently Recruiting: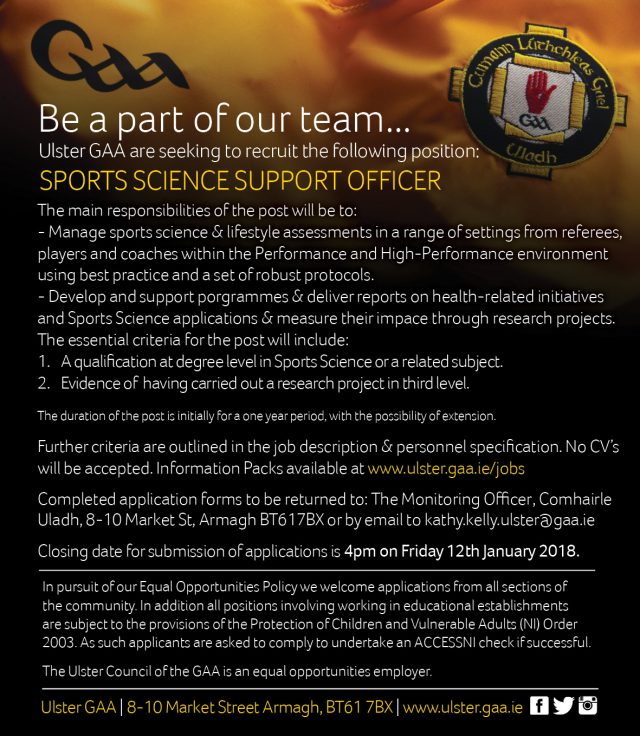 Information Packs/Downloads:
Sports Science Support Officer Job Description and Personnel Specification
Sports Science Support Officer Application Form
Sports Science Support Officer Monitoring Questionnaire 
Ulster GAA Equal Opportunities Policy (Feb 2014)
Equality Statement
Ulster GAA is committed to the promotion of equality of opportunity. We are opposed to all forms of unlawful and unfair discrimination, both direct and indirect, in terms of both employment and the provision of goods, facilities and services.
Ulster GAA is responsible for and committed to ensuring that no employee, job applicant, volunteer, participant or member receives less favourable treatment on the grounds of age, gender, disability, ethnic origin, race, colour, nationality, parental or marital status, religious belief, class or social background, sexual preference or political belief.