2012 Táin Club Hurling League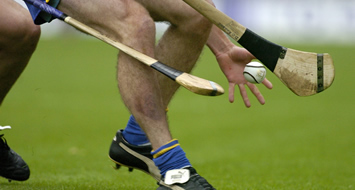 Any Club wishing to enter the 2012 Táin Club Hurling League should do so as soon as possible by completing the attached application form.
The competition is for senior teams and is open to all hurling Clubs in Ulster as well as clubs from Leitrim, Sligo, Longford and Louth.  It is proposed to run the group stages off on:
–          Saturday 4th February
–          Saturday 11th February
–          Saturday 18th February
–          Saturday 3rd March
–          Saturday 7th April
The Semi-Finals are scheduled for the weekend of 21st April, while the Finals will be played on the weekend of 28th April.
This competition will be administered by the An Lár Choiste Cheannais na gChomórtaisí (Central Competitions Control Committee) and all fixtures must be honoured.
All clubs are asked to make a special effort to ensure that all fixtures schedules are adhered to, and failure to do so will result in fines being imposed.
Teams who wish to play in this competition must return their registration forms before 4.00pm on Monday 7th November 2011.
All forms must be submitted in email via the County Secretary and sent to: stephen.donnelly.ulster@gaa.ie