Power NI to sponsor Dr McKenna Cup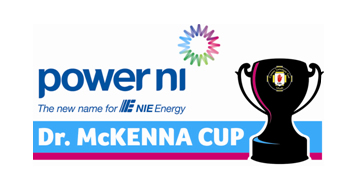 Ulster GAA has announced Power NI as the competition sponsor for 2012 Dr McKenna Cup.
Speaking at the announcement of the major sponsorship package, Ulster GAA President Aogán Ó Fearghail said, "We are delighted to welcome Power NI onboard as the main sponsor for the popular Dr McKenna Cup Competition. It is very significant, that the North's major Electricity provider is supporting Gaelic Games, and also very fitting because many of the games in this competition are played under floodlit pitches, powered by Power NI.
"The 2012 Power NI Dr McKenna Cup is going to be a tough competition which we hope will throw up some interesting games. Teams enjoy the competition in preparation for the National League and Ulster Championship and All Ireland Series. While supporters also enjoy seeing the very raw talent and diversity of teams competing in the Power NI Dr McKenna Cup."
Speaking as the sole sponsor of the Power NI Dr McKenna Cup, Malachy McVeigh from Power NI said, "Power NI is delighted to sponsor the 2012 Dr McKenna Cup, a successful and historically significant competition in the GAA calendar. As Northern Ireland's longest serving electricity supplier we have been powering homes and business for decades, supporting communities and offering great value for money.
We'll continue to put all our energy into our customers and our communities. We wish all teams the best of luck throughout the competition and eagerly await the first round on 8th January."