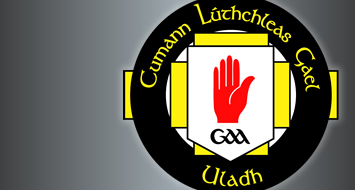 Arising from the Ulster Senior Football Club final played at Armagh on 2nd December 2012, allegations emerged that racial abuse had been used both by players and spectators toward Aaron Cunningham of the Crossmaglen Rangers Club.
On Tuesday 4th December 2012, the Competitions Control Committee (CCC) considered the Referee's Report and established a sub committee to investigate the matter. They were asked provide a Report for the next meeting of the CCC.
The CCC met again on 13th December 2012 and considered the Report and made decisions to lay the disciplinary Report before two players of the Kilcoo Eoin Roes Club with recommended penalties. Both findings were not accepted so the matter moved to the Hearings Committee of the Ulster Council and the recommended penalties were removed until a determination was made by the Hearings Committee. The Kilcoo Club were asked to identify the spectator/s who made racist comments.
The matter was dealt with by the Hearings Committee on 20th December and made the following decisions:
1. Aidan Brannigan was suspended for sixteen weeks from the date of his last game in accordance with Rule 7.2 (E) T.O. 2012
2. Darryl Brannigan – the infraction was not proven and he was exonerated.
Following correspondence from the Kilcoo Club a member of the Club was identified and he has been debarred from membership for life and at a meeting of the Competitions Control Committee the person was prevented from accessing membership without direct application to the Ulster Council.
The Ulster Council acknowledges the cooperation of the Kilcoo Club, the members of the Sub Committee, the CCC and the Hearings Committee in dealing with the matter. The right of appeal now exists to the Central Appeals Committee and the Ulster Council will not make further comment at this time.