Casement Park Project remains on Course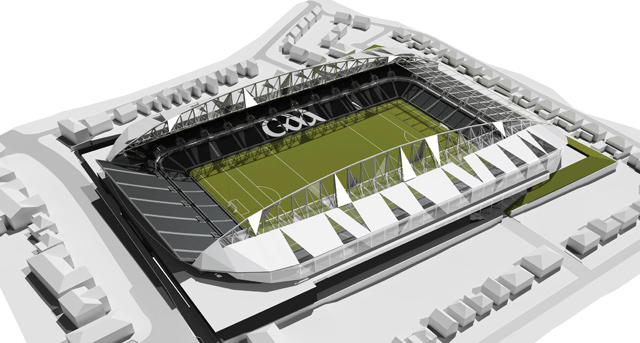 The Planning period for the Casement Park application has been extended to ensure that all necessary best practice is incorporated within the final submission. The extension is not untypical for such a project of this significance and Ulster GAA are pleased to be in the final elements of completing this process.
The Stadium Project Board commissioned the production of a Scale Model of the Stadium so that it can be put on display over the coming weeks and in advance of the submission of a Planning Application next month. The model of the new stadium will go on display for two weeks in the Westwood Centre, West Belfast from 2pm Wednesday 22nd May 2013 and all stakeholders in the local community will be receiving information on the consultation in the coming days.
The Casement Park Stadium Project is progressing steadily, the time lines for delivery are being maintained and the Project Board and Ulster GAA personnel involved continue to work intensively to bring the Project forward.
Considerable time and effort has been invested by the Stadium Project Board in undertaking widespread community and stakeholder consultation with the outcomes feeding back into the Design Team on a constant basis. These consultations have been a key consideration in bringing the design forward and there has been various significant changes made to the stadium design programme to facilitate local community concerns. It is hoped to achieve the appointment of the Integrated Supply Team (IST – Builder) by the Autumn of 2013.
Project Board Chairman, Tom Daly commented, "The submission of the Planning Application in June will represent a significant and positive milestone for this major project which will contribute hugely to the re-generation of the Belfast area and provide a world class modern design 38,000 all-seater stadium to meet the strategic needs of Ulster GAA for the next half century."
For further information Contact: Ryan Feeney: 07920528790