Derry GAA Health & Wellbeing Committee Launched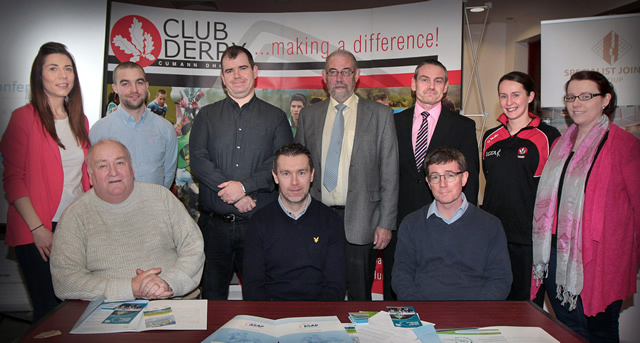 The official launch of the Derry GAA Health & Wellbeing Committee took place in Owenbeg on Thursday 19th February. The event was well supported by Derry Clubs and saw an excellent turnout of GAA volunteers from across the county.
Health Committee Chairperson Michael Crilly opened the event which marked the first significant event hosted by the GAA in the county in this area of work. Armagh legend Oisin McConville, one of four speakers at the event, addressed the crowd on his gambling addiction. Emmett Haughian (GAA's Community Health and Wellbeing Manager), Director of the White Oaks Rehabilitation centre, Stephen McLaughlin and Michael Lynch, managing director of Men's Action Network based in Derry also contributed to the success of the event.
The event was opened by Derry Chairperson Brian Smith and closed by the Chair of the National health and wellbeing committee Ciaran McLaughlin.
The Public Health Agency and the Ulster GAA supported the conference which will be followed over the weekend by another programme on cardiac screening which is also funded under the same grant scheme.