Ulster GAA to host Féile na nGael 2015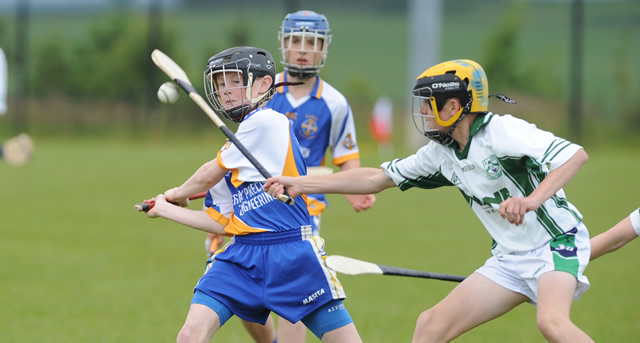 Following the hosting of a successful Féile na nGael tournament in 2014, Ulster GAA has been given the honour of hosting the event again over the weekend of 19-21 June 2015.
The event will bring a total of 192 teams together for a fun weekend of competition in Hurling and Camogie. A further 60 Handball clubs will also play in a tournament on Saturday 21 June. This will bring approximately 4,800 young people together over the weekend.
The event will be officially launched on Monday 18 May at 7.00pm in Navan Fort, Armagh, when the Presidents of the GAA, the Camogie Association and the Handball Association take a break from a three day primary schools visitation programme throughout Ulster.
A fun art competition will also be organised with primary schools throughout Ulster as Ulster GAA bid to get a design for the front cover of the Féile na nGael programme.
Ulster GAA looks forward to welcoming the teams, and their families and supporters, from across Ireland, to our province for the weekend and hope that all participants leave with wonderful memories of their time at Féile na nGael 2015.