Game of Three Halves Camps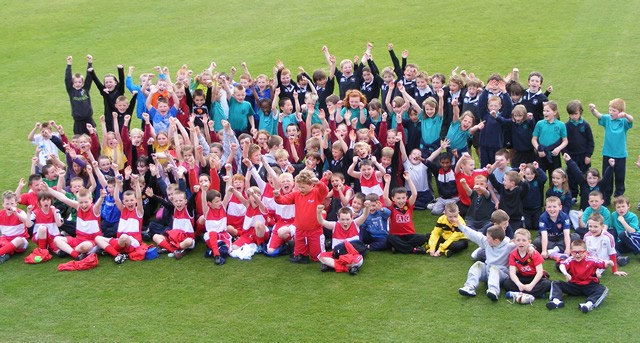 As part of their ongoing partnership, Ulster GAA, the Irish Football Association, and Ulster Rugby are offering two free Game of Three Halves Camps at the end of October.
The camps in Derry and Ballymena during the Halloween break are being funded by OFMDFM.
Foyle Arena in Derry is the venue for a three-day camp running from 26-28 October (9.30am-3.30pm daily), while Ballymena Academy will host a camp from 29-31 October (9.30am-3.30pm each day).
The camps will welcome young people aged 14-16, bringing together different communities, cultures and sporting interests.
The aim of each camp is to provide a fun, safe and inclusive environment for young people to learn more about football, rugby and Gaelic games as well as engage in dynamic and innovative workshops.
The programme is made up as follows:
Pre Camp Meeting – young people and their parents will come together to a briefing session, covering the aims, objectives and content of the camps;
Game of Three Halves Camp – the three-day camp provides young people with the opportunity to experience football, rugby and Gaelic games as well as engage in good relations workshops focusing on identity, diversity and respect;
Post Camp Celebration – the participants will have an opportunity to come together and experience the three sports being played at a higher level, observing the games and enjoying the atmospheres together.
For more information about The Game of Three Halves Camps please contact Sarah Keys – skeys@irishfa.com