Joint call for the restoration of the Curriculum Sports Programme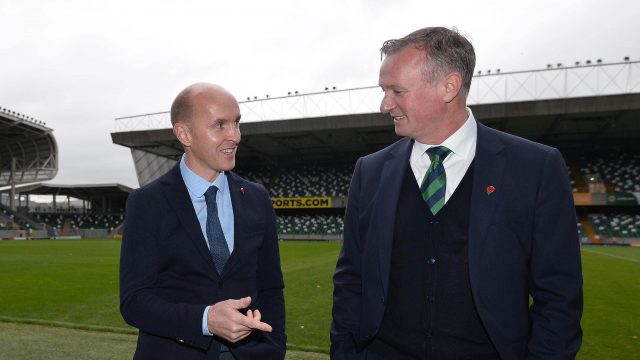 Down senior football manager Paddy Tally and Northern Ireland manager Michael O'Neill have issued a joint call for the Department of Education to restore funding for the Curriculum Sports Programme.
The leading managers have highlighted the partnership that exists between the GAA and the IFA on the programme and the vital service that the more than 50 coaches employed on the scheme provide for pupils, for schools and for broader society. Half the children that the coaches work with are girls and they teach pupils from P1-P4 fundamental movement skills as well as a life-long love of sport.
New Down boss Paddy Tally noted the importance of the programme in combatting rising obesity:
"Surveys have shown that just 4% of children in the north of Ireland get the recommended number of PE hours per week and we know that there has been a sharp rise in obesity in schools. This programme helped promote the long-term benefits of exercise as well as improving the general health and wellbeing of children. Removing this funding will have a long-term detrimental effect on our primary school children and I would call on the Department to restore funding for the programme as soon as possible."
Northern Ireland manager Michael O'Neill urged decision makers to revisit their decision:
"I have seen at first-hand the brilliant work of the Curriculum Sports Programme and I, along with many people in Northern Ireland, are hugely disappointed that the funding has been cut. This is a vital programme for children in primary schools, delivered in partnership with the GAA and I would urge decision makers to reconsider, save the jobs and to restore the programme."
Ulster GAA and the IFA will continue to fight for the continuation of this programme this year and in the 2019/20 financial year and will impress on key decision makers the positive benefits it has for pupils, teachers and schools.