Two Ulster award winners at 2019 McNamee Awards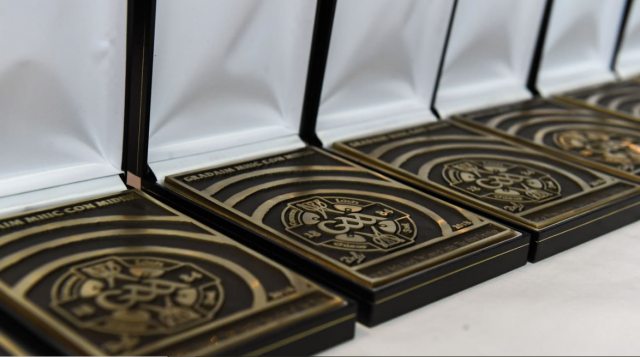 There were two Ulster winners of GAA McNamee Awards for 2019 which recognise the best GAA Communications and Media.
The awards are named after the late Pádraig MacNamee, a former President of the GAA and member of the RTÉ authority.
Ballycran St Joseph's in county Down claimed the Best Website honour, while Donal McAnallen from Eglish St Patrick's in county Tyrone claimed the Best GAA Publication for 'The Forgotten Volunteer', the story of Ulster GAA members who served in World War One.
The citation for each of the Ulster winners can be read below.
2019 Best Website – Ballycran – www.ballycran.down.gaa.ie/
The St. Joseph's GAA Club, Ballycran website is a great example of what a GAA club website should be. Informative and engaging, the website is clearly laid out and simple to navigate. The most important club information is easily accessible, and the menus are logical and well structured.
Integration of social channels ensures that the club website is a consolidated source of news for members. Fixtures and Results are very well presented and important reference material is available through the 'Club Policies and Procedures section'. The club featured articles, particularly with members who have travelled overseas, are excellent.
2019 Best GAA Publication – 'Forgotten Gaelic Volunteer" by Donal McAnallen
The book gives an insight into a part of the history of Cumann Lúthchleas Gael that had been left untold up to this time.
It is the story of those Ulster GAA members who fought in World War One, the context in which this came about and an explanation in to how they were ultimately overlooked.
It is a fascinating piece of research, a very well-crafted publication and a worthy addition to the history of the Association.