Ulster GAA, Ulster Rugby and Irish FA deliver successful Volunteer programme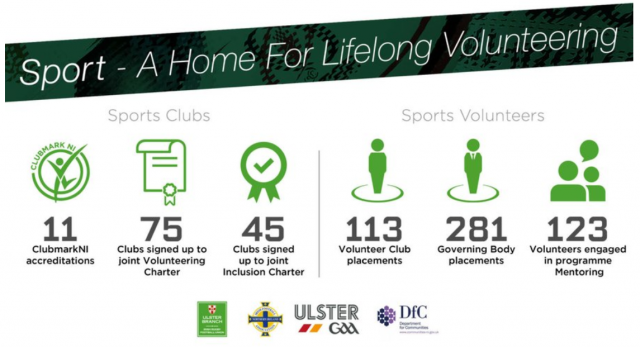 The Department for Communities 'Sport – A Home for Lifelong Volunteering' programme report for 2019/20 has been published.
The programme began in 2015 – with Ulster Rugby, Ulster GAA and the Irish FA working in partnership – and has continually catered for clubs, communities and volunteers nationwide. The funding, which is reviewed annually, was extended in 2019 to allow for the delivery of 2019/2020 programme.
Repeating the successes of previous years, the programme achieved all objectives and targets in 2019/20.
The continuous hard work and effort by the project officers from all three sports is a testament to the importance of working in partnership and of how effective this can be, not just in a sporting context but also across the voluntary sector and throughout our communities.
The full report can be found here
Programme Highlights
Schools' Roadshows
Between September and November, the joint sports partnership delivered three multi-sport schools' roadshows. The Irish FA, Ulster GAA and Ulster Rugby delivered workshops to pupils at St Louise's Comprehensive College Belfast, St Pius X College Magherafelt and Royal School, Armagh. Over 100 pupils aged 14-17 benefited from the sessions, all of which were greatly received by the respective schools.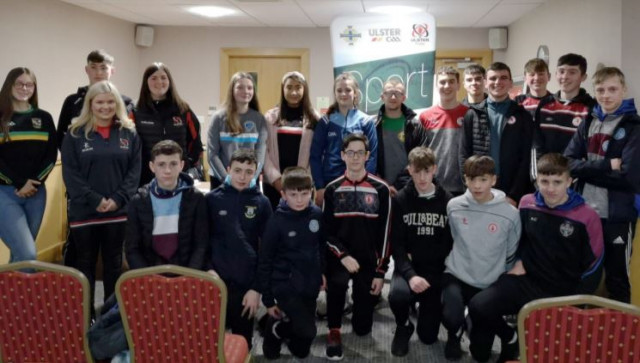 Multi-Sport Youth Forum
The Joint Youth Forum took place on 29 February 2020. Ulster GAA, in partnership with the Irish FA and Ulster Rugby, invited 24 young volunteers from each of the sporting codes to participate in our multi-sport youth forum in Silverbirch Hotel, Omagh.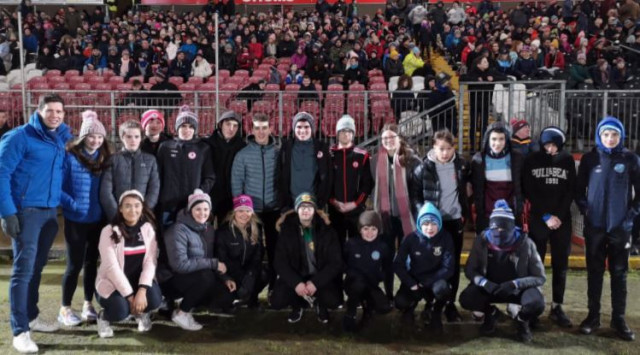 Inter-organisational Placements
This year the programme provided multiple interorganisational opportunities for volunteers. Across the three sports 26 volunteers helped out at different sporting events.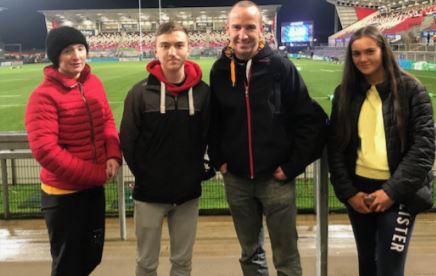 Multi-sport Lifelong Volunteering
In November 2019, three State of Readiness workshops were held to provide clubs and volunteers with information on how to prepare more effectively for any future funding opportunities. Each code hosted an event at one of their facilities.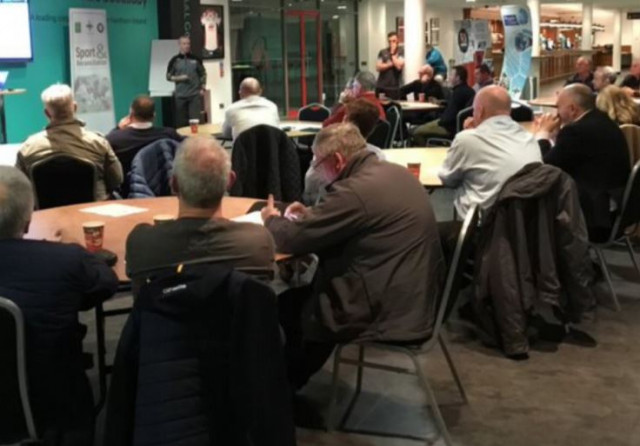 GoldMark Awards 2020
The GoldMark Awards highlight the huge volunteering effort across the three sports among young people aged 14-24. The celebration event took place in March 2020 with over 100 young volunteers from the three sports gaining GoldMark Millennium Volunteer Awards for 50, 100 and 200 hours of volunteering.
The young people heard first-hand from three sports stars about their experiences of volunteering and the impact volunteers made on their sporting careers: David Jeffrey, Ballymena United manager, Connor McCann, Antrim GAA Hurling captain and Alan O'Connor, Ulster Rugby player.