'Sport Uniting Communities' to host December workshop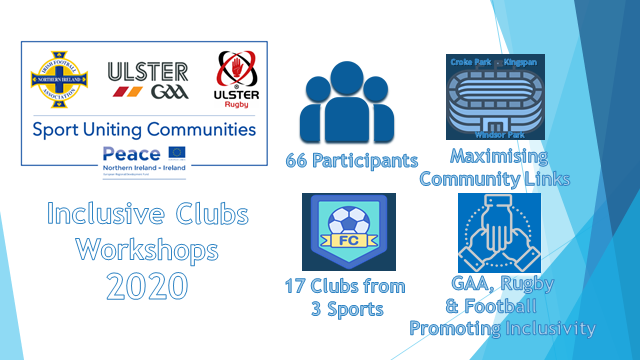 After the great success of our 2020 Inclusive Clubs workshop 'maximising community links' for clubs in the Fermanagh, Derry & Donegal regions, our Peace IV 'Sport Uniting Communities' team from Ulster GAA, Ulster Rugby and The Irish FA will be hosting this workshop for all remaining areas in the province again in December.
Our clubs have been excellent in engaging in our informative and interactive programme and this is a great opportunity for your club to engage with other sports around becoming a more inclusive club.
To sign up just click the link below and choose the most suitable date. You can join in with any area you wish.
For further information contact ryan.mcshane.ulster@gaa.ie