Upcoming webinar to help clubs understand more about external funding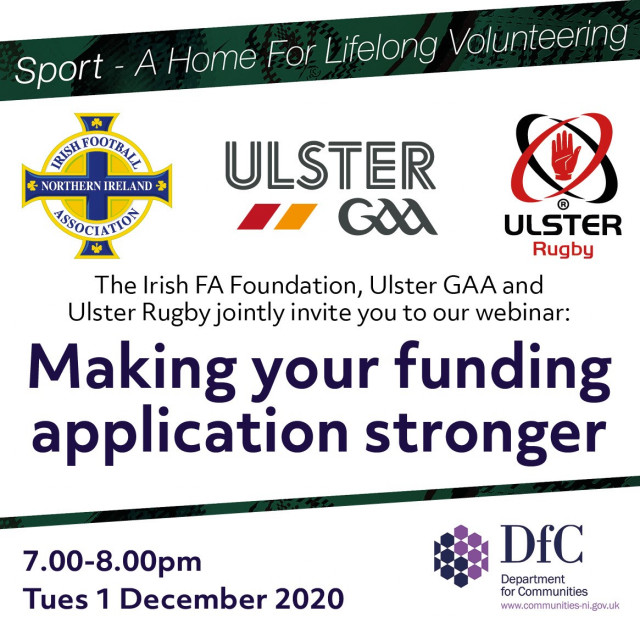 Ulster GAA alongside the Irish FA, and Ulster Rugby will host an online webinar focusing on 'Making your Funding Application Stronger' on Tuesday 1st December from 7pm to 8pm.
The webinar will focus on supporting clubs to understand more about applying for external funding. Representatives from Community Foundation NI, Halifax Foundation, and Sport NI will give an insight to:
What clubs need to consider
Things that can make their application stronger
Common Mistakes made by applicants
Current/Future funding opportunities
To allow our presenters to prepare ahead of the webinar, attendees are asked to list any questions they may have during the registration process.
To register for this FREE event please follow the link below:
The event will be hosted via Microsoft Teams. You can access Teams through your web browser, or you can download the Teams application onto your device. All registered participants will be emailed the link to the webinar on the morning of Tuesday 1st December.
This webinar will be delivered under the Department for Communities programme, Sport – A Home for Lifelong Volunteering.