Ulster GAA upcoming Safeguarding Courses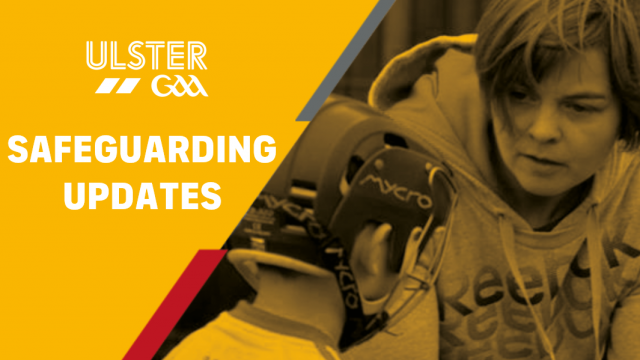 A number of upcoming Safeguarding Courses are available for training Club Officers throughout the province.
Children's Officer Webinar –  Saturday 20th February 2021
The next Children's Officer Webinar takes place on 20th February 2021 at midday. These one-hour webinars were previously organised for County Children's Officers but as we have received many requests from their Club counterparts to attend this next webinar will be open to all Children's Officer, both Club and County.
These events enable us to present the most up to date information directly to relevant Club and County personnel and key questions, if submitted in advance, are responded to live as part of the webinar. If you wish to attend the webinar on 20 February 2021 at midday please contact safeguardingonline@gaa.ie
Designated Liaison Person (DLP) Webinar – Saturday 20th March 2021
The DLP webinar on 20th March is the first such webinar for Designated Liaison Persons at Club and County level. Given that the roll-out of the virtual DLP Safeguarding 3 workshop will have commenced by then, the webinar will be an ideal opportunity for both Club and County DLPs to discuss their own roles and to be presented with useful ideas and guidance for 2021.
We invite all DLPs to join us on 20 March 2021 at midday and if you wish to attend please contact nationaldlp@gaa.ie to book your place.
CODE OF BEHAVIOUR: www.gaa.ie/the-gaa/child-welfare-and-protection/code-of-behaviour
Safeguarding Course
All Safeguarding one courses are currently being delivered virtually, please contact shane.mccann.ulster@gaa.ie for availability – max 24 participants per course.
To register for Club Children's officer training or Designated Liaison Person please contact your county children's officer.
Vetting
It is vital that your club continues with the vetting process in preparation of returning to activity. For more information on vetting, check out the links below:
https://www.gaa.ie/the-gaa/child-welfare-and-protection/vetting
For any further information, contact shane.mccann.ulster@gaa.ie