Seachtain na Gaeilge 2021 – Gaeil Uladh: Tá Pobal sa Ghaeilge. Tá Neart sa Ghaeilge.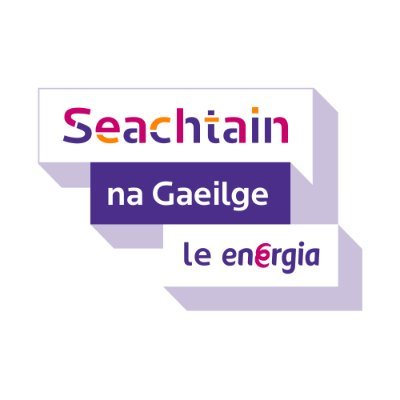 Bhí an coróinvíreas linn le linn Sheachtain na Gaeilge 2020, agus deireadh curtha le himeachtaí, le hócáidí agus le rudaí speisialta a bhí beartaithe ag cuid mhór againn in earnáil agus i bpobal na Gaeilge agus muid ag iarraidh an Ghaeilge a cheiliúradh.
Bhí orainn ár guid oibre a mhúnlú thart ar iarmhairtí na paindéime i rith 2020. Tá Seachtain na Gaeilge 2021 anois faoi lánseol agus pobal na Gaeilge ag ceiliúradh le bród agus le fuinneamh ar líne, ar na meáin shóisialta, agus le chéile, cé go bhfuil gá le scaradh sóisialta i mbliana.
Covid-19 had reached us by the time Seachtain na Gaeilge 2020 was in full swing, and events, occasions and special plans to celebrate Irish were cancelled. We all had to shape our work around the consequences of the pandemic in 2020, and as Seachtain na Gaeilge 2021 is launched, the Irish language community are celebrating with pride and energy online, on social media, and together – even though this year calls for social distancing.
Tá CLG Uladh sásta a fhógairt go raibh muid ag obair go crua le linn mhí Feabhra, a bhuí le deontas ó Seachtain na Gaeilge le Energia, ag caint le Gaeil Uladh, idir imreoirí aitheanta, oibrithe deonacha, phobal na Gaeilge ó na meáin cumarsáide, agus pháistí scoile, ar scannán a bheas mar léiriú ar staid reatha na teanga sa chúige, agus a chaithfidh solas ar Ghaeil Uladh mar atá siad: láidir, gníomhach, tiomanta, cruthaitheach.
Ulster GAA is delighted to announce that we were working hard in February, thanks to support from Seachtain na Gaeilge le Energia, speaking to Ulster Gaels, both well-known players, volunteers, media personalities and school children, on a video that willl cast a light on Irish in Ulster, and on Ulster Gaels as they truly are: strong, active, determined, creative. 
Le linn Sheachtain na Gaeilge, idir 1ú-17ú Feabhra, cloisfidh tú ó phobal na Gaeilge agus ó dhaoine aitheanta ar dhóigheanna éagsúla: cuirfear tús leis an phodchraoladh úr de chuid CLG Uladh: Bothántaíocht, ina mbíonn Oifigeach Gaeilge CLG Uladh ag caint le daoine éagsúla ó gach cúlra teanga faoi ábhair éagsúla; cúrsaí Gaeilge agus cúrsaí saoil araon.
During Seachtain na Gaeilge, between 1st-17th March, you will hear from the Irish language community and from well-known personalities in a variety of ways: Ulster GAA will launch our new Irish-medium podcast: Bothántaíocht, where our Oifigeach Gaeilge speaks to people from all linguistic backgrounds about a diverse range of subjects, both Irish language and life focused.
Ag tús na seachtaine, feicfidh sibh pictiúir 'behind the scenes' den taifead a rinne muid leis na contaetha éagsúla le linn mhí Feabhra. Beidh físeán ag gach contae sa chúige lena gcainteoirí féin ag labhairt ar a dtaithí leis an CLG agus an teanga. Cuirfear na físeáin sin in airde ar leathanaigh facebook agus twitter na gcontaetha idir 9ú-16ú Márta. Ar Lá Fhéile Phádraig, agus muid ag deireadh na 'seachtaine', beidh mórfhíseán ón tionscadal seo le Energia curtha in airde ag CLG Uladh ar Twitter, Facebook agus Youtube na Comhairle
At the beginning of March, you will see #BTS pictures of the shooting of our video, as we shot it in the various counties during the month of February. Each county in Ulster will have their own video of their representatives to upload between the 9th-16th March. On St Patrick's Day, to close Seachtain na Gaeilge 2021, Ulster GAA will upload the full film to our social media channels and our Youtube page.
Is é an aidhm atá againn na an Ghaeilge a normalú agus a chur ar bhur súile daoibh mar atá sí: beo beathach, i mbéal an phobail, ag óg is aosta, agus ag croílár an Chumann Lúthchleas Gael; lárnach sna cluichí, sa cheol, sa damhsa, agus san oidhreacht.
Our aim is to normalise Irish and to portray the language as it is: alive, in the mouths of people, spoken by old and young, and at the heart of the GAA, through our games, music, dance and heritage. Our motto for this film, and this year's celebration is: Tá pobal sa Ghaeilge. Tá neart sa Ghaeilge. Pobal means 'community' and neart means 'strength.'  There is community and strength in Irish. Be with us, and take part. Use the hashtags below to allow us to follow your own celebrations!
Is é an mana atá againn anseo in CLG Uladh i mbliana ná go bhfuil pobal agus neart sa Ghaeilge. Beidh sé sin iontach go seo soiléir i ndiaidh dúinn an físeán 'Gaeil Uladh' a sheoladh. Bígí linn agus bígí páirteach. Bainigí úsáid as an haischlib #GAAGaeilge nó #SnaG21, agus coinneoimid súil ar bhur n-imeachtaí féin!
Tá pobal sa Ghaeilge.
Tá neart sa Ghaeilge.
Más spéis libh cúrsaí Gaeilge sa CLG in Uladh nó Seachtain na Gaeilge a phlé, déan teagmháil le hOifigeach na Gaeilge: tricia.nichearra.ulster@gaa.ie.