Leading Tyrone to Ulster victory would be special for Hampsey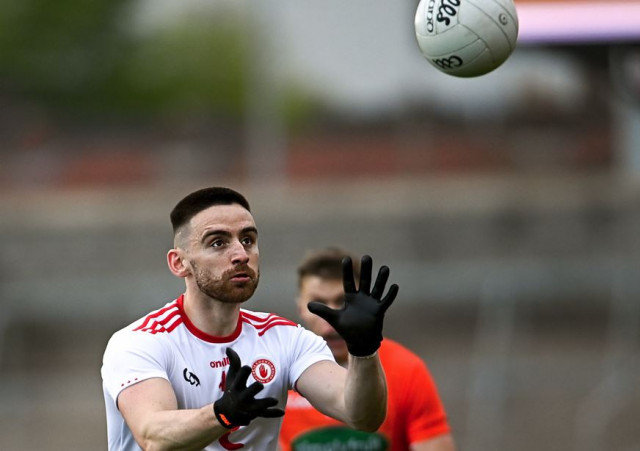 Becoming Tyrone senior team captain filled Padraig Hampsey with pride when he was entrusted with the role earlier in the year.
The Coalisland Fianna man is ardent about the number of suitable candidates present across the team, so to be marked out by incoming managers Feargal Logan and Brian Dooher as the man to lead the Red Hands in 2021 was a "huge honour".
"Before we'd got the season off and going, Feargal and Brian approached me and we spoke about a few different things. They named me as captain there and then.
"There's plenty of players on that team who probably could have got that role, plenty of leaders, so it was a nice thing to receive. It shows over the last number of years you're keeping your head down and working hard, to get your place and to keep your place, so it's a huge honour to be captain of such a great bunch of lads.
"The likes of Mattie Donnelly, Petey Harte, Tiernan McCann, Niall Sludden, we've all been playing together this last number of years, we've built that close bond, we all trust each other so much.
"In the 2016 Ulster win, I never played much part, but in 2017 I sort of made my place in the team, and it was a massive day for Tyrone supporters and Tyrone people. Going down to captain us into another final is massive."
Tyrone's chastening defeat to Kerry on the last day of the League hung over them like a storm cloud in the four weeks running into their Ulster Championship opener with reigning champions Cavan.
Serious questions were raised about their credentials as contenders for silverware this season as the concession of six goals in Killarney forced Hampsey and his defensive unit to rectify the faults before Championship time came around.
A month of work on the training ground though helped restore some solidity at the back that was vital for their wins over Cavan and Donegal in previous rounds.
"We were being questioned about how good we'd been in our National League games, and in the defeat to Kerry. We as players took it on board. We had to ask ourselves a lot of questions and strip it right back. That day, defensively we just got torn apart by Kerry. We had to address that and thankfully we did. Over the last two games we've brushed up on that. But I think there is more to be done."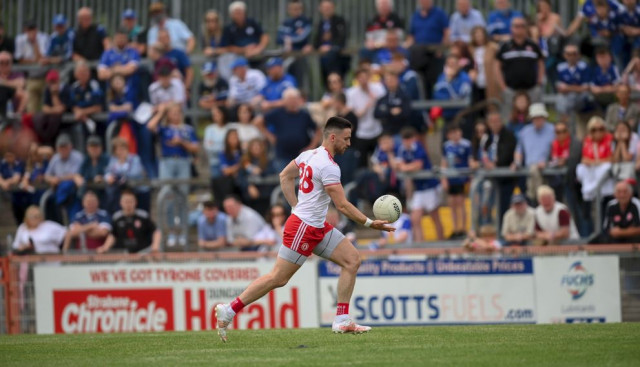 Hampsey and co. will need to again to ensure that defensive structure holds firm again tomorrow against a Monaghan side who have shown to be rampant in the goals department of late, and no less stocked in terms of team character and resolve.
"Monaghan are a very strong side, they've shown that in the National League and in Ulster so far. They've went through a tough time in the past few weeks, and they showed that passion in the game against Armagh. They probably looked down and out at a stage, but that fighting spirit brought them over the line. We'll expect the same from them again.