Twenty-five Ulster Young Leaders achieve prestigious award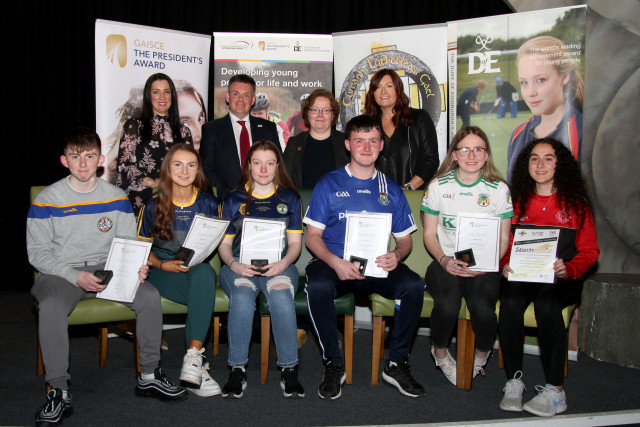 Twenty-five young GAA volunteers have successfully achieved Bronze Award status in either the Gaisce President's Award or the Duke of Edinburgh Award.  
The 2021 Ulster GAA Young Leaders were presented with their awards at the Navan Centre and Fort in Armagh recently.
Presenting the awards, Ulster GAA Treasurer Declan Woods said:
"We are so very proud to celebrate the young gaels who have worked so hard over the past six months or more volunteering in their clubs, training and playing Gaelic games, participating in the Young Leaders Summer Programme to develop their skills and knowledge, and of course completing your two day expedition on the Blackwater River.
"Ulster GAA's Young Leadership Programme has developed over the past four years to become a very prestigious Programme celebrating our young gaels and also helping them to develop their skills and knowledge about the GAA and sport."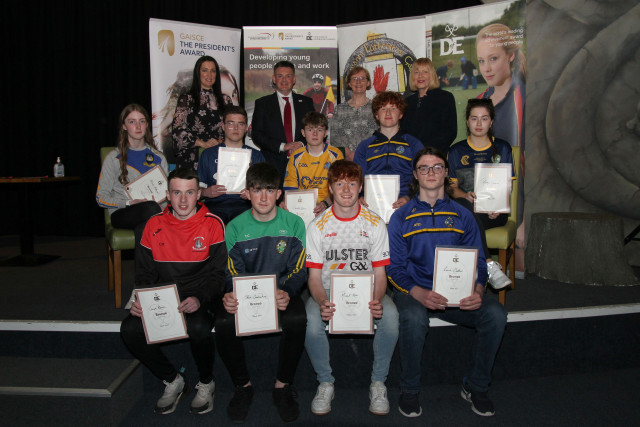 "We are delighted to be a delivery partner of the Joint Award Programme between Gaisce, the President's Award and the Duke of Edinburgh Award.  This has really added value to our Young Leaders Programme extending it to a full six month's commitment.  I congratulate all the young people who have now completed the programme.
"The Young Leaders have contributed greatly to their clubs and their communities and we hope you will continue with that involvement.  We also take this opportunity to wish the young people well in education and future career, which no doubt this award will greatly enhance."
Ulster GAA delivers the Joint Award Initiative across Ulster for young people wishing to achieve either Gaisce President's Award or Duke of Edinburgh Award.  Over 60 young GAA volunteers in total have achieved the Bronze Award this year already through Ulster GAA and their Clubs.
Anyone interested in finding out more about the Awards Programme should contact Ashelene Groogan ashelene.groogan.ulster@gaa.ie or visit ulster.gaa.ie/community/thejointaward.