Live to Play
Live to Play, Ulster GAA's Road Safety programme aims to raise awareness and educate members on how best to stay safe on the roads.
Downloads
Live to Play Kidszone
In 2014 we launched the Kidszone section of the Live to Play Microsite which contains three fun educational games based around "Cross with Care", "Stay Safe in the Car" and "Cycle Safe". Through these games we hope to educate younger people in important Road Safety topics.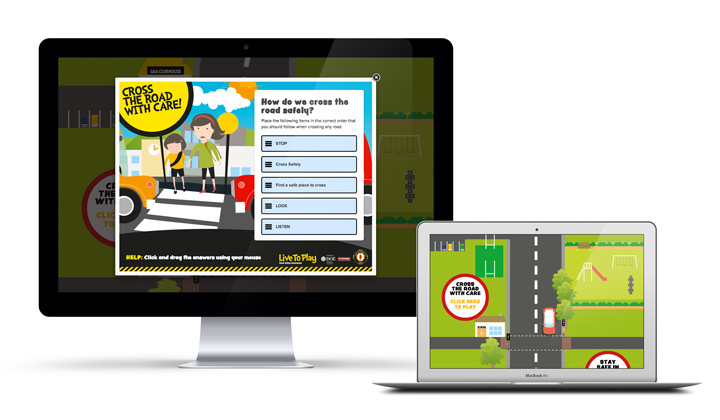 Live to Play Posters
As part of the Live to Play Colouring Competition there were full colour posters also produced containing the same themes as the Kids Zone games. Please find PDF versions available for download below:
Have a question about any of our programmes?
Contact us today to find out more about how our programmes can be applied within your club.