Mouthguards
WEAR YOUR MOUTHGUARD.
From 1st January 2014, the GAA rule to wear a mouthguard is now mandatory for all players, in ALL age grades, in ALL Gaelic football practice sessions and ALL games. Ladies Gaelic Football Association (LGFA) also have a new rule that from 2017 that ALL players must wear a CE approved mouthguard for ALL practice sessions and ALL games.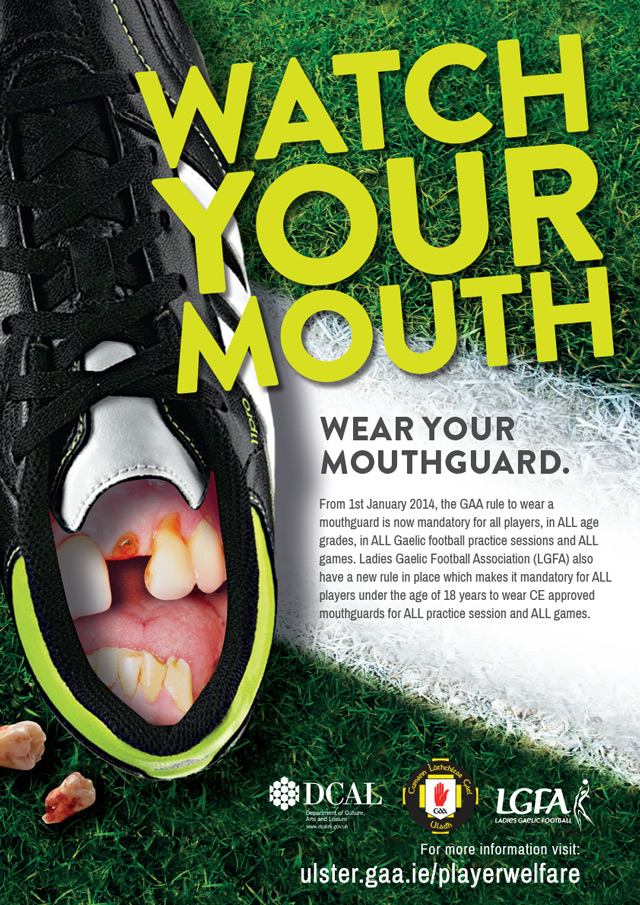 Have a question about any of our programmes?
Contact us today to find out more about how our programmes can be applied within your club.