2019 Ulster GAA Volunteer Development Pathway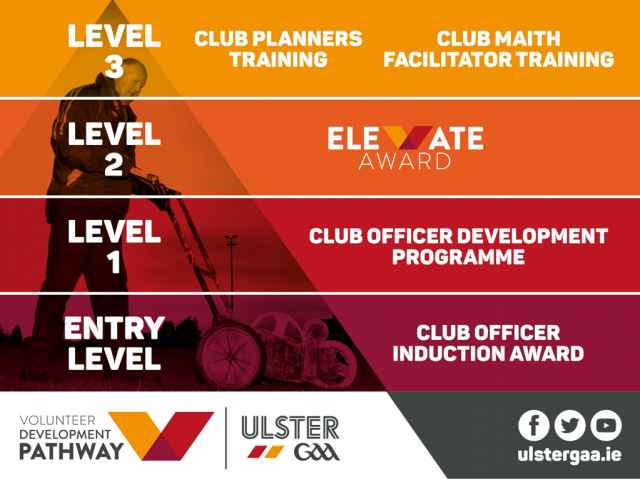 Ulster GAA has announced details of its 2019 Volunteer Development Pathway for all club officers across Ulster to help develop capacity of clubs in 2019 across key issues.
LEVEL 1: Club Officer Development Programme
Ulster GAA's hugely successful training programme for Club Officers 'Ulster GAA Volunteer Development Programme' is scheduled to take place in January 2019 for all Club Officers across Ulster.
This programme is designed to ensure club officers have the appropriate knowledge around key issues facing clubs in 2019. Four workshops will be offered through this training programme:
Club Maith and Planning
Health and Wellbeing
Office 365 (Practical workshop)
Culture and Language
Clubs are encouraged to attend their nearest training venue, and should ensure that their club is represented across all four workshops, i.e four officers per club should attend.
All Training sessions are from 6:45pm-9pm. Venues and dates are (click on the link to book your space):