**Last updated on Tuesday 6th October 2020**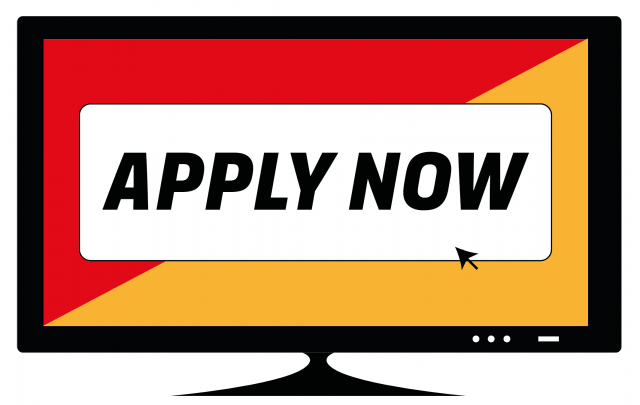 A number of organisations have launched funding programmes to assist local groups in responding to the challenges of the COVID-19 Pandemic. Below you will find a list of organisations and the types of funding they have made available. This list will be updated on a regular basis as and when information becomes available.
---
Restart Grant Plus
Applications for the Restart Grant Plus are now open. The Restart Grant Plus scheme gives grants to businesses in the 26 counties to help them reopen their premises and get back to work.
Rate-paying Sports Clubs, such as GAA Clubs and Golf Clubs that have commercial activities (for example, bar/restaurant) can apply for a grant which will be the amount of the rates assessment for the premises for 2019 (excluding arrears) subject to a minimum grant of €4,000 and a maximum grant of €25,000 i.e. to cover all the commercial elements of the organisation.
How to apply
Applications can be made now through your Local Authority.
Details about the Restart Grant Plus
The grant will be based on the amount of the rates assessment for the premises for 2019 (excluding arrears) with a new minimum grant of €4,000 and a maximum grant of €25,000 (Increased from €2,000 min and €10,000 max).
Eligible firms now include medium-sized firms and independent hotels with up to 250 employees, as well as small firms (increased from 50 employees).
Businesses impacted by a 25% reduction in turnover will be eligible provided they commit to reopening and to hiring and sustaining employment.
A turnover of up to €25m is now allowable, increased from €5m. There is a cap of €100,000 turnover per employee.
Commercial sports businesses and trading charity shops in rated premises can now apply for the grant.
The hospitality sector, restaurants, pubs, activity centres and tourist attractions, for example, galleries, museums, are eligible if they are operating from a rated premise.
B&Bs in non-rated premises will be eligible to apply for the minimum €4,000 grant from Fáilte Ireland.
A franchisee which is a financially independent company and is completely separate to the franchisor is eligible to apply.
Small company chains can apply if they meet the criteria of <250 employees and €25m turnover in totality across the company and all the branches.
Multinationals are not eligible. Small Irish based subsidiaries with overseas parent companies are not eligible.
Large chains that are part of a large group company, that is, one legal entity with a number of branches, such as fast food, group and multiple supermarkets, group hotels, group betting shops and group pharmacies are not eligible.
Further details are available at https://dbei.gov.ie/restart
---
Moy Park Community Support Fund
Moy Park Community Support Fund opened for applications from 1st July 2020 for a period of 24 months.
Moy Park is mindful of the constant financial pressures on voluntary and community groups and charities, particularly on their voluntary and total income, their capacity to start or continue with important projects and on their sustainability generally. Moy Park is pledging £1 million to its Community Support Fund to support on-the-ground projects of voluntary and community groups and charities in those local communities where their sites are based across Europe.
They invite project-based funding applications from not for profit local voluntary and community groups and charities with community-based objectives. Projects and funding applications must be relevant to the particular location and community. This means that funding applications can only be accepted for funding in the country in which both the applicant organisation is based and also where the local community project funding support is required.
Applicants must also provide a brief breakdown of project costs, and an outline of how the funding support will be spent. Any funding awarded must be applied to the project within the timeframes stipulated in the application or as stated in the funding award letter.
For more details and to apply see the website: https://moypark.com/community-support
---
Sports Hardship Fund
Sport NI in partnership with the Department for Communities are delighted to announce the re-opening of the Sports Hardship Fund; to further help sports clubs and other organisations delivering sporting activities, who are still experiencing financial hardship.
This next phase will prioritise new applications for £2,000 and now includes club and organisations who 'block book' (hire) their facilities as well as owning or leasing facilities.
Returning applicants may also apply for a £1,000 top up to their award if they have fully expended the initial £2,000.
What will they fund?
The fund has been developed to help sport and physical recreation organisations meet their obligations, in particular fixed costs, which are no longer supported with revenue as a result of coronavirus. This might cover expenditure on:
Facility Hire i.e. block bookings.
Rent/lease payments
Heat
Light
Utilities
Water Rates
Essential grounds/facility maintenance (to maintain a state of readiness)
Some Insurance (essential building/contents insurance, public liability, pro-rata)
How much will they fund
Each successful applicant (previously not in receipt of a Sports Hardship Fund award) will receive £2,000 towards eligible costs incurred from 1st April 2020.
Applicants who have previously received funding from the Sports Hardship Fund may be eligible for an additional grant of £1,000,
Priority will be given to those applicants not previously in receipt of a Sports Hardship Fund award.
Organisations should not apply if they have:
Received grant funding through the Department for Economy Retail Hospitality, Tourism and Leisure Grant.
Where to apply
http://www.sportni.net/funding/our-funding-programmes/sports-hardship-fund-2/

This fund will close for completed applications at 12 noon on Thursday 5th November 2020.
Help and Advice
If you need help or if you have any questions please contact:
---
Fermanagh and Omagh District Council Grant Aid – Recovery Programme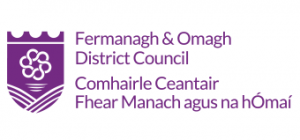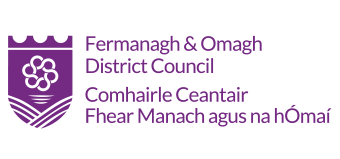 Fermanagh and Omagh District Council invites applications from voluntary clubs, societies, community and sporting organisations for the Grant Aid – Recovery Programme.
The group must be based in the Fermanagh and Omagh District Council area. Projects/activities must take place during the 2020-2021 financial year.
The "Recover" Grant Aid programme will provide local organisations with the opportunity to seek financial assistance to support their recovery and reanimation of activities in line with the NI Executive's five stage Coronavirus recovery plan.
The funding call is open on a rolling basis from Tuesday 30 June 2020 and there are three closing dates for receipt of applications:
Monday 20 July 2020 at 5pm*,
Monday 21 September 2020 at 5pm* and
Friday 20 November 2020 at 5pm*
*Funding is subject to availability
For more details and to apply see the website: https://www.fermanaghomagh.com/services/funding-and-grants/
---
Halifax Foundation NI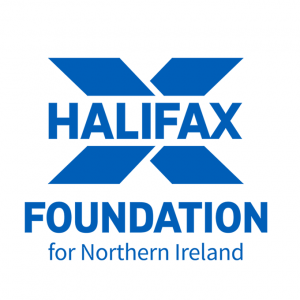 HFNI are focusing on their SMALL and MEDIUM grants over the coming months, with Large and Special Initiatives grants on hold for now due to the activity-based nature of these programmes. They are inviting applications from charities and constituted groups that focus on supporting the community at this time and moving from quarterly to monthly (or even weekly) grant making to decrease turnaround time.
NB – Due to the COVID19 crisis, HFNI have broadened their criteria temporarily. They will now consider applications from constituted groups not yet registered as a charity with the Charity Commission or HMRC. Maximum grant award £1,000. If your group falls into this category, please complete this grant application form.
For more details and to apply see the website: https://www.halifaxfoundationni.org/programmes/community-grant-programme
---
Fermanagh and Omagh District Council COVID-19 Community Funding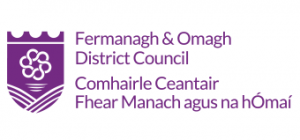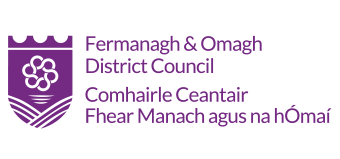 The funding is available for constituted groups wishing to provide community and social support to vulnerable and isolated persons in the Fermanagh and Omagh District Council area at this time.
Funding is open and applications are being accepted on a rolling basis. The streamlined funding process will ensure a quick turnaround of applications and advance payments to ensure prompt delivery of support in local communities.
Groups must clearly evidence that their project will be delivered within the council area and to its residents. Applicants are encouraged to work together to maximise funding to address key priorities across geographical areas.
For more details and to apply see the website: https://www.fermanaghomagh.com/services/funding-and-grants/
---
National Lottery Awards for All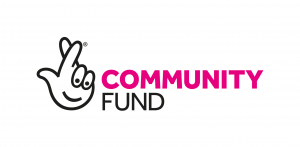 A quick way to apply for smaller amounts of funding between £300 and £10,000. Suitable for voluntary or community organisations. All the funding decisions they make for the next six months (up to £300m of National Lottery funding) will be devoted to addressing the current crisis.
The National Lottery are prioritising applications that are COVID-19 related from:
Organisations supporting people who are at high risk from COVID-19
Organisations supporting communities most likely to face increased demand and challenges as a direct result of measures to prevent the result of COVID-19
Organisations with high potential to support communities with the direct and indirect impact of COVID-19.
If an organisation want to put in an application that is not related to COVID-19, they can. However, may take TNL longer to respond than usual.
For more details and to apply see the website: https://www.tnlcommunityfund.org.uk/funding/programmes/awards-for-all-northern-ireland
---
Enkalon Foundation Coronavirus Community Support Fund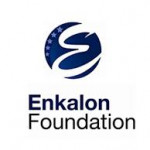 The Enkalon Foundation will move the focus of their modest funding pot to charities and community organisations helping people who are isolated and vulnerable in their local communities at this difficult time. As a small funder they focus their funding based on their core objectives in the former Antrim Borough Council area.
For more details and to apply see the website: https://www.enkalonfoundation.org/
---
For more information please contact Fionntán O'Dowd (fionntan.odowd.ulster@gaa.ie)