**Last updated on Thursday 21st January 2021**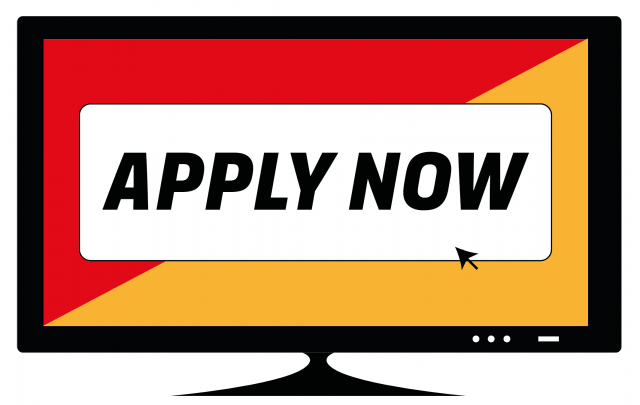 A number of organisations have launched funding programmes to assist local groups in responding to the challenges of the COVID-19 Pandemic. Below you will find a list of organisations and the types of funding they have made available. This list will be updated on a regular basis as and when information becomes available.
---
Sport NI is delighted to announce Project Re-boot as part of the initiative 'Supporting Sport to Build Back Better.'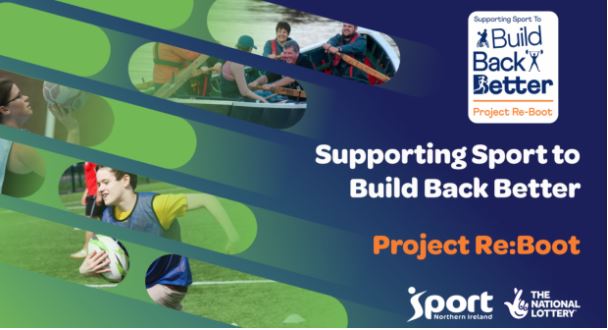 Introducing Project Re-Boot
Project Re-Boot will invest in new and innovative projects which will support the engagement and re-engagement of participants into sport, particularly people from groups who have been especially impacted by Covid-19.
Team-Up:
The first investment level to be released is Team-Up which aims to invest in projects that support the sporting sector to:
Innovatively adapt to and plan for a changed sporting landscape due to the anticipated long-lasting impacts of COVID-19.
Positively impact their communities in the wake of COVID-19.
Contribute to improved partnership working across the sports sector.
Clubs will need to tell:
How their proposed project is unique, creative, innovative and/or different?
Who are their partners that will support the delivery of their project?
How their project will be inclusive and target under-represented groups or areas?
How will it engage new audiences, attract new participants or re-engage lost members due to the impact of COVID-19?
How the project will be managed and the club or organisations' experience in managing this type of project and budget?
Note: 
Applications open from 7th January 2021.
Support from £10,000-£25,000.
Closing Date 1st March 2021.
All projects must be delivered by 31st March 2022.
Project Re-Boot – 'Team Up' Information Sessions Sport NI are hosting three online information sessions for potential applicants.  Attendees will receive a summary of the programme aim and objectives, as well as project guidance indicating what Sport NI are looking for from potential applications.
Register here:
For more information please visit http://www.sportni.net/supporting-sport-to-build-back-better-project-reboot-team-up/
---
On behalf of the Department for Communities (DfC), Co-operation Ireland in partnership with Rural Community Network have announced the opening of the VCSE Covid Recovery Fund.
The Covid 19 Pandemic has impacted Voluntary, Community and Social Economy (VCSE) organisations across within the 6 counties – a high proportion of these organisations have refocused their objectives to reduce the impact of Covid?19 on the most vulnerable in our society.  At the same time, the pandemic also demonstrated the value and contribution of VCSE organisations in the delivery of services provided to those most in need.
The VCSE Covid Recovery Fund Fund has a total value of over £3 million and aims to:
Provide additional funding to VCSE organisations to procure Personal Protective Equipment (PPE) and other items to enable the re-opening and continued delivery of vital community services.
Support VCSE organisations to move services online and increase digital connectivity for organisations delivering mental health supports and/or providing services to young people, older people, those who are medically isolated, the disabled and women.
The Key Features of the Fund are:
Total Value – over £3 million
Grants of up to £5,000 are available to voluntary, community or social economy organisations
Open for applications between 12 November and 11 December 2020 (4.00 p.m.)
Applications must be submitted using the online application process 
Funding must be spent by 31 March 2021
The Fund will be open to applications from Monday 18th January (10.00 a.m.)  to Friday 29th January 2021 (4.00 p.m.)
To make an application to the VCSE Covid Recovery Fund or for further information on what support is available, please visit https://cooperationireland.org/projects/covid-recovery-application/
---
Moy Park Community Support Fund
Moy Park Community Support Fund opened for applications from 1st July 2020 for a period of 24 months.
Moy Park is mindful of the constant financial pressures on voluntary and community groups and charities, particularly on their voluntary and total income, their capacity to start or continue with important projects and on their sustainability generally. Moy Park is pledging £1 million to its Community Support Fund to support on-the-ground projects of voluntary and community groups and charities in those local communities where their sites are based across Europe.
They invite project-based funding applications from not for profit local voluntary and community groups and charities with community-based objectives. Projects and funding applications must be relevant to the particular location and community. This means that funding applications can only be accepted for funding in the country in which both the applicant organisation is based and also where the local community project funding support is required.
Applicants must also provide a brief breakdown of project costs, and an outline of how the funding support will be spent. Any funding awarded must be applied to the project within the timeframes stipulated in the application or as stated in the funding award letter.
For more details and to apply see the website: https://moypark.com/community-support
---
Halifax Foundation NI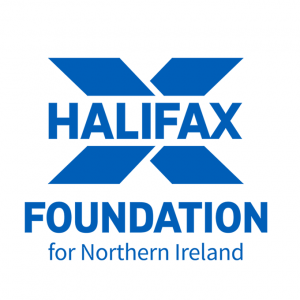 HFNI are focusing on their SMALL and MEDIUM grants over the coming months, with Large and Special Initiatives grants on hold for now due to the activity-based nature of these programmes. They are inviting applications from charities and constituted groups that focus on supporting the community at this time and moving from quarterly to monthly (or even weekly) grant making to decrease turnaround time.
NB – Due to the COVID19 crisis, HFNI have broadened their criteria temporarily. They will now consider applications from constituted groups not yet registered as a charity with the Charity Commission or HMRC. Maximum grant award £1,000. If your group falls into this category, please complete this grant application form.
For more details and to apply see the website: https://www.halifaxfoundationni.org/programmes/community-grant-programme
---
National Lottery Awards for All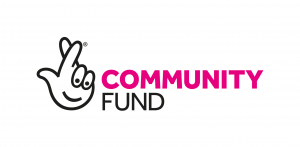 A quick way to apply for smaller amounts of funding between £300 and £10,000. Suitable for voluntary or community organisations. All the funding decisions they make for the next six months (up to £300m of National Lottery funding) will be devoted to addressing the current crisis.
The National Lottery are prioritising applications that are COVID-19 related from:
Organisations supporting people who are at high risk from COVID-19
Organisations supporting communities most likely to face increased demand and challenges as a direct result of measures to prevent the result of COVID-19
Organisations with high potential to support communities with the direct and indirect impact of COVID-19.
If an organisation want to put in an application that is not related to COVID-19, they can. However, may take TNL longer to respond than usual.
For more details and to apply see the website: https://www.tnlcommunityfund.org.uk/funding/programmes/awards-for-all-northern-ireland
---
Enkalon Foundation Coronavirus Community Support Fund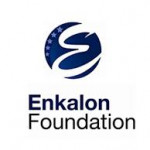 The Enkalon Foundation will move the focus of their modest funding pot to charities and community organisations helping people who are isolated and vulnerable in their local communities at this difficult time. As a small funder they focus their funding based on their core objectives in the former Antrim Borough Council area.
For more details and to apply see the website: https://www.enkalonfoundation.org/
---
For more information please contact Fionntán O'Dowd (fionntan.odowd.ulster@gaa.ie)