**Last updated on Wednesday 5th August 2020**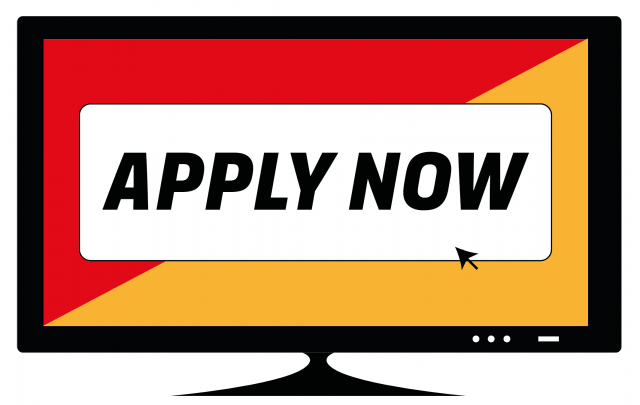 A number of organisations have launched funding programmes to assist local groups in responding to the challenges of the COVID-19 Pandemic. Below you will find a list of organisations and the types of funding they have made available. This list will be updated over the next few days and weeks as and when information becomes available.
---
Cavan Sports Partnership COVID-19 Club Small Grant Scheme

The COVID-19 Club Small Grant Scheme is part of a programme from the Government of Ireland, implemented through Sport Ireland and its network of Local Sports Partnerships to support the sports sector during the COVID-19 pandemic. This scheme is designed to support clubs, which do not have the finances to implement COVID-19 related hygiene and social distancing protocols.
As the total fund available is limited, clubs which already have the finances to implement COVID-19 protocols should not apply. Clubs must ensure that, where available, they prioritise the application for funding support via their National Governing Body or relevant representative body. Funding support for the same purpose should not be sought from multiple sources.
This grant can cover costs associated with the reopening of sports clubs. The club grant scheme is designed and intended to support return to sporting activities only. The COVID 19 Club Small Grants can be used to support COVID 19 related expenditure dating from 2nd May 2020 onwards (Date of publication of Government roadmap to recovery).
The scheme will be based on identified needs. Cavan Sports Partnership and Sport Ireland and will work together to ensure that the investment is distributed fairly. Every effort will be made to ensure that the wider sports community benefits from this scheme. There is an upper limit of €1,500 per club on this grant scheme Clubs will be assessed on demonstrable need. Decision of the committee will be final; no canvassing rules will apply. Clubs should not feel that they have to apply for the full amount to be considered for support.
Only one application can be submitted per club
Applications must be submitted to the LSP in the county in which your club is based.
The form must be filled out in one attempt, there is no facility to save the form and return to it at a later date. #
Grant scheme is subject to the terms and conditions outlined below
Who can apply?
Sports and Physical Activity Clubs affiliated to an NGB
Other sport and physical activity clubs
Community Groups who provide sport and physical activity opportunities to their members
What can be applied for?
COVID-19 Related Costs for Hygiene Consumables (E.g. Hand sanitizer, soap, face masks, gloves etc.)
COVID-19 Related Infrastructure Costs (E.g. Plexiglass screens, wall mounted dispensers, signage)
COVID-19 Related venue/equipment cleaning costs
Increased venue hire costs to comply with social distancing
COVID-19 Related Volunteer Training Costs
COVID-19 Related Staff Training Costs
Additional Registration/ Event Management Costs (E.g. admin or IT costs to manage self-declarations)
Funding available
Grants up to a maximum of €1500 per group can be applied for
Closing Date for applications is Tues 1st Sept 2020 at 3pm.
For more information please visit https://forms.office.com/Pages/ResponsePage.aspx?id=j36jh-42AkGpwpKve16vpeeYno1ZODZAtTEVn47w0bFUNjRZUVdEQVBDNTBXVk03NlAzT0syMlNCSC4u
---
Comic Relief Community Support Programme 
Who can apply: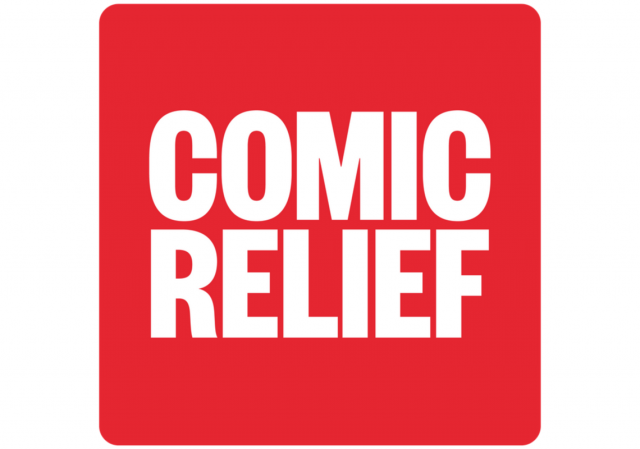 Constituted organisations with charitable purposes operating within NI
Organisations whose income is £500,000 or below. Please note that should the Programme be oversubscribed preference for support will be given to organisations with an income level of £250,000 or below.
Priority will be for activities and programmes delivered on the ground which MUST make up at least 50% of the grant being requested.
Organisations  supported must factor in the NI Executive Pathway to Recovery plan taking into account current and potential easing of restrictions on movement and meetings.
The focus areas of the Comic Relief Community Support Programme are as follows:
Child Food Poverty
Child Digital Poverty
Gender Based Domestic Violence
Taking Care of Returning Back to School
Responding to Loss and Grief
LGBTQ+ Community
Refugees and Asylum Seekers
Racism – Community Based Responses
Racism – Supporting Structural
What can be supported? 
Grant awards of between £5,000 and £20,000 are available. Applicants should note the following:
Two thirds of the grant awarded MUST be spent and verified by 31st March 2021 (applicable only to awards over £10,000)
Project MUST be completed within 12 months of the date of issue of the Grant Aid Agreement by the Foundation
Operational costs to assist in the delivery costs may include contribution to salaries, small capital items and general running costs
We will prioritise:
Initiatives that involve and empower those with lived experience #ShiftThePower
Initiatives that involve locally based community organisations
Initiatives that have a clear social impact
Initiatives that will see completion of the project within a 12 month period from date of grant award
For more details and to apply see the website: https://communityfoundationni.org/grants/comic-relief-community-support-programme/
---
ESB COVID-19 Recovery Fund
The COVID-19 Recovery fund aims to support communities within the Area of Benefit of ESB windfarms. The fund is open to initiatives and activities addressing the aftermath impact of coronavirus in the community.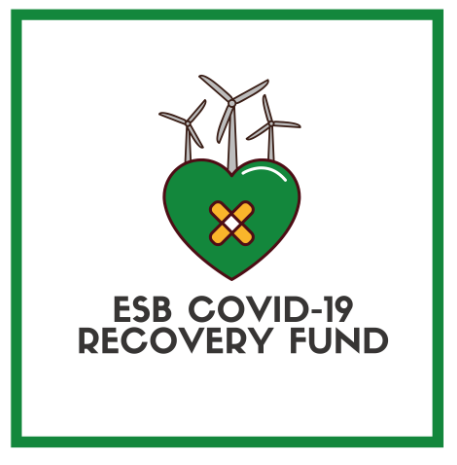 The fund is open to not-for-profit and voluntary community-based organisations delivering projects and activities to support the community in the existing wind farm areas of benefit. The funding is not to be used to fund organisational running costs; however, volunteer expenses will be covered.
The recovery fund will focus on the following themes:
Continuation of immediate/emergency support to groups at-risk because of covid-19. For example, foodbanks, delivery of meals to shielding, activity packs for home schooling.
Capital work/equipment required to re-open facilities/services safely. For example, installation of hand sanitising stations, screens, signs, cleaning products and equipment, upgrade to buildings.
Volunteer schemes that support any of the themes or support the upskilling of individuals who have been directly affected by the economic crisis of the covid-19 pandemic. For example, volunteers' expenses at the foodbank, volunteer (re) training costs, equipment for volunteer roles.
Equipment and volunteer expenses for projects addressing the improvement of mental and physical well-being of communities and individuals. For example, outdoor recreation projects, environmental campaigns, community gardens.
To be eligible to apply, your organisation must be a constituted group located within:
10 km of Crockdun Wind Farm
or 10 km of Crockagarran Wind Farm
or 7 km of Carrickatane Wind Farm
or 7 km of Eglish Wind Farm
OR the primary beneficiaries of your project must be located within one of the above areas of benefit
Curryfree Wind Farm will not receive applications for the recovery fund but applications for the yearly ESB Community Fund will open in Autumn 2020.
For more details and to apply see the website: https://www.groundwork.org.uk/projects/recoveryfund/
---
Department for Communities (DfC) Small Capital Grants Programme
The Programme, which has a total fund of £800,000, is aimed at assisting voluntary and community organisations purchase items of equipment to enhance and sustain the activities and services they provide to the community.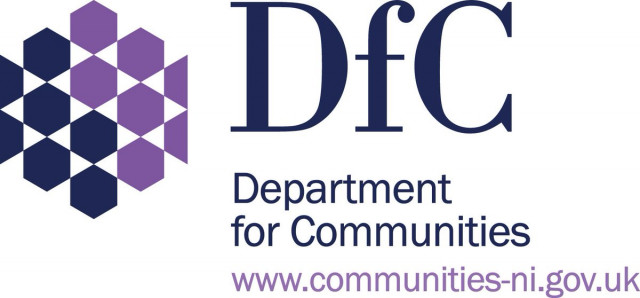 It provides grants of between £1,500 and £5,000 towards the purchase of items such as IT equipment, sporting equipment, catering equipment and material to support arts and cultural activities within the voluntary and community sector.
The purpose of this Programme is to promote Partnership and Collaboration among organisations, as such the amount of grant available to applicants will be dependent on the number of partners included on an application:
2 partner groups = can apply for £1,500
3 – 4 partner groups = can apply for up to £3,500
5+ partner groups = can apply for up to maximum £5,000
To be eligible for grant assistance organisations must:
be constituted voluntary /community sector organisations
have an annual income of less than £100,000 per year.
This grant is only eligible for expenditure on capital items and groups must be able to incur the expenditure before 31 March 2021.
Completed applications must be received by 5.00 pm on Friday 14th August 2020.
Further details on how to apply are available on the Co-operation Ireland website at: https://www.cooperationireland.org/small-capital-grants-
---
The Public Health Agency Funding Programme
The Public Health Agency are pleased to announce a programme of investment that will provide support to communities in responding to the impact of the COVID 19 pandemic.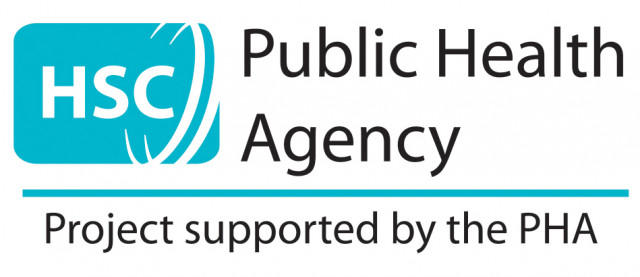 The PHA are encouraging groups to apply for the short-term funding programme which can be used to improve the health and wellbeing of local communities living through COVID-19.
Programmes eligible for funding should promote healthy lifestyle choices. Projects which benefited from this programme in previous years have included workshops focusing on drugs and alcohol, autism and females, postnatal depression, stress management and programmes on personal development, first aid, Relax Kids, Hope ambassador training and parenting programmes. Activities such as gardening, yoga, mindfulness, arts & crafts, cooking, to mention a few.
This year the programme will allow groups to apply for a wider range of programmes to achieve better health and wellbeing as a result of the impact of COVID-19.
Two types of awards are available under this scheme:
Award one programme of up to £1,000 that non-constituted and constituted non-profit taking community/ voluntary sector groups can apply for
Award two programme of between £1,001 and to a maximum of £5,000 for constituted, non-profit taking Community/ Voluntary sector groups.
For further queries on this funding opportunity, please visit the appropriate website for your area:
• Northern – http://healthallianceni.com/funding/
• Western, Belfast, Southern & South-Eastern Areas – https://www.dhcni.com/pha-short-term-funding-grants
---
Belfast City Council Summer Funding Programme
Belfast City Council have opened up their summer funding programme that will support groups involved in various activities helping community recovery.

Activities must take place by 30 September.  Funding will be granted to groups focusing on:
• Children and young people
• Civic pride
• Preventing isolation
• Emotional wellbeing
• Preventing anti-social behaviour
Funding up to £1,000 is available to groups. To receive an application form, contact Belfast City Council directly by email areasupport@belfastcity.gov.uk or call them on 028 9032 0202.
---
Moy Park Community Support Fund
Moy Park Community Support Fund opened for applications from 1st July 2020 for a period of 24 months.
Moy Park is mindful of the constant financial pressures on voluntary and community groups and charities, particularly on their voluntary and total income, their capacity to start or continue with important projects and on their sustainability generally. Moy Park is pledging £1 million to its Community Support Fund to support on-the-ground projects of voluntary and community groups and charities in those local communities where their sites are based across Europe.
They invite project-based funding applications from not for profit local voluntary and community groups and charities with community-based objectives. Projects and funding applications must be relevant to the particular location and community. This means that funding applications can only be accepted for funding in the country in which both the applicant organisation is based and also where the local community project funding support is required.
Applicants must also provide a brief breakdown of project costs, and an outline of how the funding support will be spent. Any funding awarded must be applied to the project within the timeframes stipulated in the application or as stated in the funding award letter.
For more details and to apply see the website: https://moypark.com/community-support
---
Fermanagh and Omagh District Council Grant Aid – Recovery Programme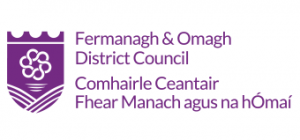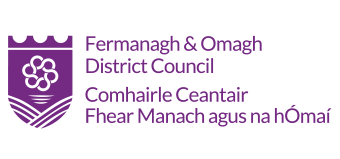 Fermanagh and Omagh District Council invites applications from voluntary clubs, societies, community and sporting organisations for the Grant Aid – Recovery Programme.
The group must be based in the Fermanagh and Omagh District Council area. Projects/activities must take place during the 2020-2021 financial year.
The "Recover" Grant Aid programme will provide local organisations with the opportunity to seek financial assistance to support their recovery and reanimation of activities in line with the NI Executive's five stage Coronavirus recovery plan.
The funding call is open on a rolling basis from Tuesday 30 June 2020 and there are three closing dates for receipt of applications:
Monday 20 July 2020 at 5pm*,
Monday 21 September 2020 at 5pm* and
Friday 20 November 2020 at 5pm*
*Funding is subject to availability
For more details and to apply see the website: https://www.fermanaghomagh.com/services/funding-and-grants/
---
Newry, Mourne and Down District Council: COVID Response and Recovery Fund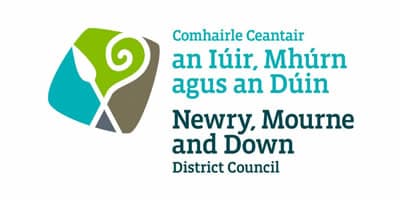 Newry, Mourne and Down District Council has introduced a COVID Response and Recovery fund to support local communities affected by the COVID-19 outbreak.
There are four grant themes currently open, these are:
COVID-19 Community Response and Recovery
PCSP Community Safety and Support
Suicide Prevention
Good Relations
Closing date: 30 September 2020 (or when the budget has been allocated)
For more details and to apply see the website: https://newrymournedown.eformz.info/
---
Community Foundation for NI: The New Needs Fund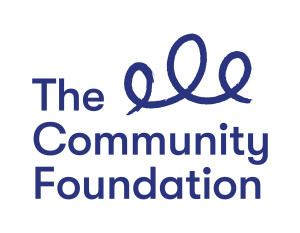 Community Foundation NI have launched a £600,000 New Needs Fund helping communities and community organisations to address new needs appearing as a result of coronavirus.
With grant sizes of between £3,000 to £15,000, it is the expectation that this funding will support organisations to continue to provide services over the next 6 to 7 months
Fund Objectives:
To help organisations and communities to respond better, addressing new needs appearing as a result of the Coronavirus and where restrictions mean finding new ways of meeting existing needs.
To help organisations and communities to #build back better, helping to ensure organisations can thrive and continue to provide longer-term support to communities
It will focus on community led responses that will:
Enhance existing community services and activities around health and wellbeing and help people cope with adversity.
Provide ongoing emergency support initiatives that directly support those most at risk as a result of the threat of coronavirus, and that clearly evidence the need for support.
Support innovation and creativity for those community organisations disrupted as a result of covid-19 but that are continuing to provide a valuable service at this time.
Encourage collaboration and strengthen collaborative activity and responses to issues affecting those most marginalised, in particular the LGBTQ+ community, black, asian and ethnic minorities, and those most at risk, including those suffering from domestic violence, and those living in poverty.
Invest in social cohesion and resilience, and empower and connect community-based organisations.
Encourage adaptation, innovation and agility of the sector, and ensure preparedness for the future.
NB – Safeguarding guidelines for this fund also changed on 27/03 to reflect the fact that groups want to respond to immediate COVID-19 issues and may not yet have full adult safeguarding policies and procedures in place.
For more details and to apply see the website: https://communityfoundationni.org/grants/the-new-need-fund/
---
Halifax Foundation NI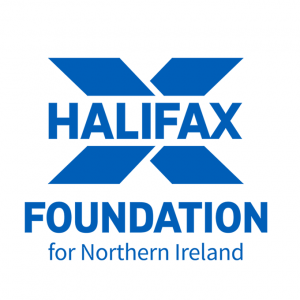 HFNI are focusing on their SMALL and MEDIUM grants over the coming months, with Large and Special Initiatives grants on hold for now due to the activity-based nature of these programmes. They are inviting applications from charities and constituted groups that focus on supporting the community at this time and moving from quarterly to monthly (or even weekly) grant making to decrease turnaround time.
NB – Due to the COVID19 crisis, HFNI have broadened their criteria temporarily. They will now consider applications from constituted groups not yet registered as a charity with the Charity Commission or HMRC. Maximum grant award £1,000. If your group falls into this category, please complete this grant application form.
For more details and to apply see the website: https://www.halifaxfoundationni.org/programmes/community-grant-programme
---
Fermanagh and Omagh District Council COVID-19 Community Funding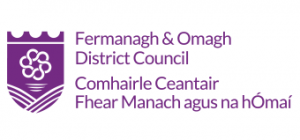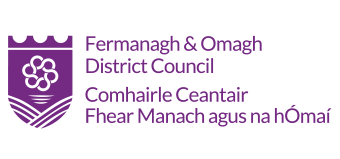 The funding is available for constituted groups wishing to provide community and social support to vulnerable and isolated persons in the Fermanagh and Omagh District Council area at this time.
Funding is open and applications are being accepted on a rolling basis. The streamlined funding process will ensure a quick turnaround of applications and advance payments to ensure prompt delivery of support in local communities.
Groups must clearly evidence that their project will be delivered within the council area and to its residents. Applicants are encouraged to work together to maximise funding to address key priorities across geographical areas.
For more details and to apply see the website: https://www.fermanaghomagh.com/services/funding-and-grants/
---
Mid Ulster District Council Emergency Community Support Fund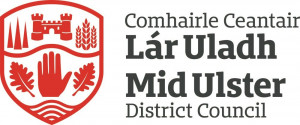 As part of their on-going support package for the voluntary and community sector, MUDC have opened an emergency grant programme for those organisations which are responding to the COVID-19 pandemic in their local communities.
The programme offers financial support to assist constituted groups which are working in their local communities to:
Deliver food and essential items
Link to pharmacies to deliver prescriptions
Other emergency crisis community support
For more details and to apply see the website: https://www.midulstercouncil.org/emergencyfundcovid19
---
National Lottery Awards for All Northern Ireland (New COVID-19 restriction)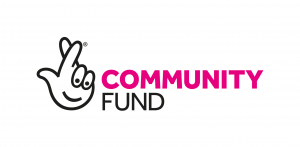 A quick way to apply for smaller amounts of funding between £300 and £10,000. Suitable for voluntary or community organisations. All the funding decisions they make for the next six months (up to £300m of National Lottery funding) will be devoted to addressing the current crisis. This is restricted to:
Activities specifically geared to supporting communities through this crisis
Helping organisations overcome any liquidity issues caused by Covid-19.
For more details and to apply see the website: https://www.tnlcommunityfund.org.uk/funding/programmes/awards-for-all-northern-ireland
---
Enkalon Foundation Coronavirus Community Support Fund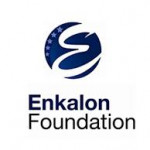 The Enkalon Foundation will move the focus of their modest funding pot to charities and community organisations helping people who are isolated and vulnerable in their local communities at this difficult time. As a small funder they focus their funding based on their core objectives in the former Antrim Borough Council area.
For more details and to apply see the website: https://www.enkalonfoundation.org/
---
For more information please contact Fionntán O'Dowd (fionntan.odowd.ulster@gaa.ie)