**Last updated on Friday 15th May 2020**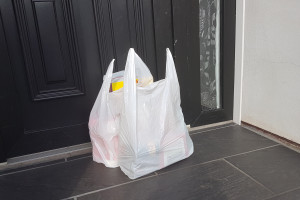 This section of the microsite is where clubs, counties, and individuals can get information on how they can safely assist others through-out the Covid-19 crisis.
All the guidance issued by Ulster GAA has been derived from advice received by the statutory agencies in the 6 counties and in the 26 counties. On the whole, the protocol across the island of Ireland is similar but where there are differences in the approach between jurisdictions this has been clearly identified. Please ensure you follow the guidance relevant to you.
Many clubs and counties will have set-up Covid-19 Community Response Schemes, which are doing great work, for a great many people. Such schemes should be set-up in response to an identified need, bearing in mind that needs can change frequently. Some schemes will be set-up solely as a GAA entity, or as part of a wider community scheme. Other clubs will not have seen the need for a scheme to be set-up. All of these approaches are fine, and should be monitored and evaluated regularly. It is worth noting that GAA units are under no obligation to set-up a scheme, if needs are being met by other means then this is an appropriate approach.
Please use this microsite to help you in managing your scheme, or in deciding if your club should set a scheme up. If you have any questions in relation to volunteering please contact Head of Community Development Diarmaid Marsden by email at diarmaid.marsden.ulster@gaa.ie.
Please note any scheme being set-up by a GAA unit needs to inform the Risk & Insurance Department within Croke Park by emailing sinead.leavy@gaa.ie