**Last updated on Wednesday 8th April 2020**
Ulster GAA are in the process of assisting with Covid-19 consequences wherever possible and one area where we are utilising our resources is in the area of facilities.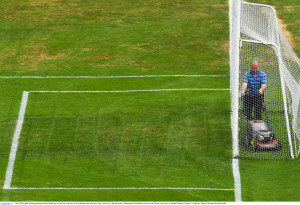 Furthermore, in order to comply with Social Distancing measures, only GAA facilities where there is an enclosed space totalling 200 square metres or greater is deemed suitable. We have already received a high number of clubs who have offered their facilities at this time.
Additionally, if you feel that your club grounds may be suitable and available to facilitate this request please contact your County Secretary or stephen.donnelly.ulster@gaa.ie
The attached documents should offer some guidance in relation to Essential Ground Maintenance.