Campaign Downloads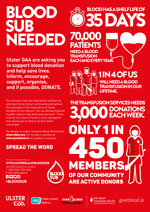 General information on Blood Donation
Ulster GAA are asking you to support blood donation and help save lives. Inform, encourage, support, organise, and if possible, DONATE.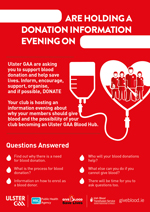 Host a Donation Information Evening
Your club is hosting an information evening about why your members should give blood and the possibility of your club becoming an ulster GAA Blood Hub.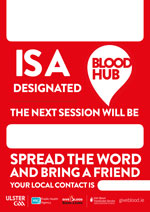 Designated Blood Hub
Your club is now a designated Blood Hub. Make sure your members know where the next session will be.