Adequate sleep is extremely important for performance, learning, development and physical & mental health.
From an athletic point of view, lack of sleep has been shown to;
Decrease stamina
Impair decision making
Impair recovery
Reduce energy
Decrease motivation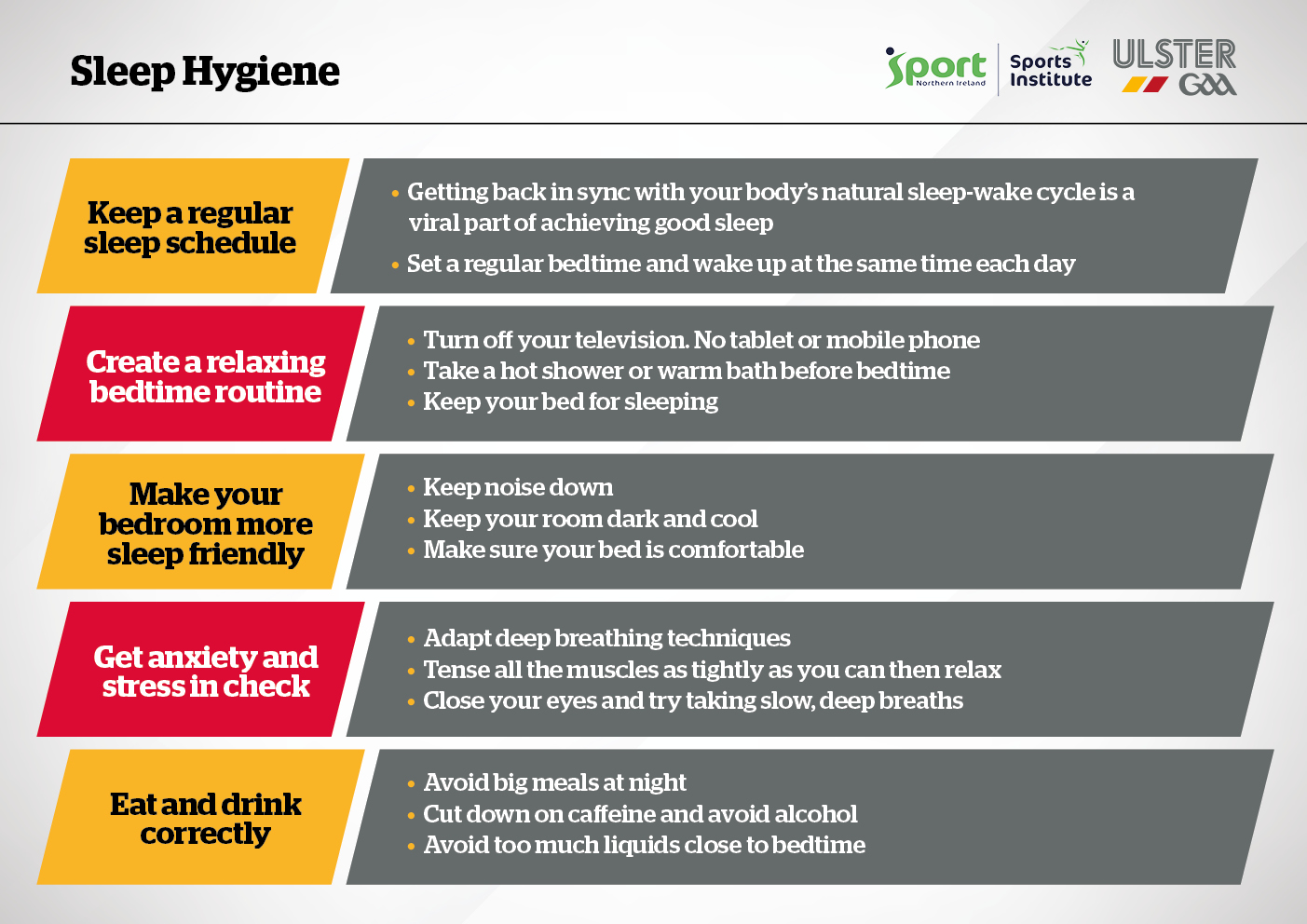 Top tips
As a basic guide, it is recommended that athletes get 8-10 hours of restful sleep per night or 60+ hours per week.
Naps (10-30 minutes) can help pick you up if planned correctly. Be aware that naps too close to bedtime can interfere with your regular sleep patterns.
Athletes are advised to establish a set bed time routine and stick to it. See pre-bedtime time line.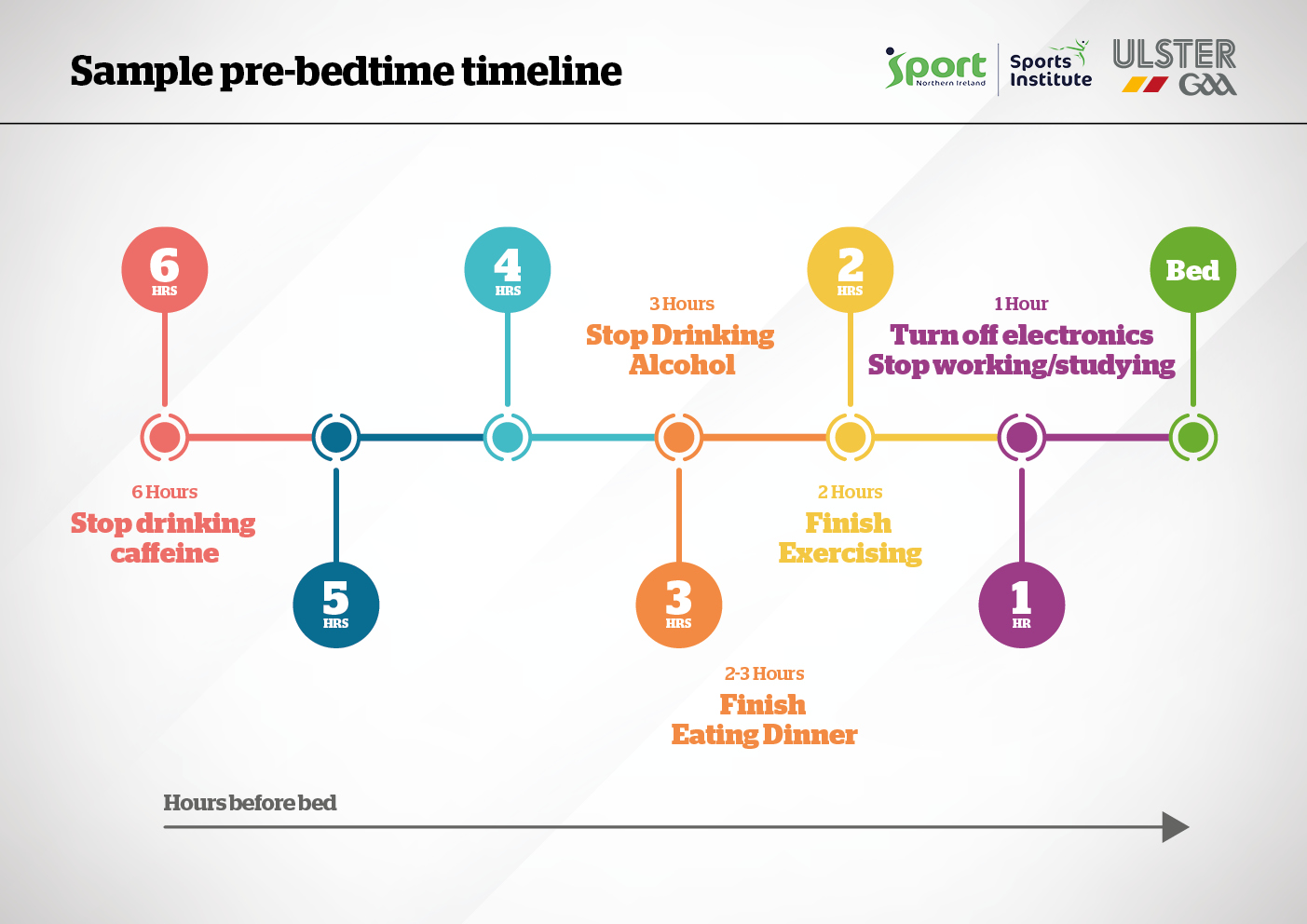 Many athletes go to bed with the best intentions of getting a restful night's sleep but find themselves distracted by external influences such as using phones / tablets or stressing about the next day. These distractions are effectively 'stealing our sleep'.
Sleep Deprivation Exercise
If you feel you are not getting enough sleep, use the sleep hygiene graphic to assist you complete the following exercise;
Download the task sheet and refer to example
Identify what is 'stealing your sleep'
Identify strategies to improve sleep