Goal setting is a skill that you can use to maximise your performance. It involves identifying what you want to accomplish and devising a plan to assist you in fulfilling your ambitions.
Benefits of goalsetting
Setting goals help you;
Feel more in control
Maintain motivation
Increase effort to push harder
Build confidence
Concentrate on the important things – provide you with direction
When setting goals, it's important to follow the SMART Principle.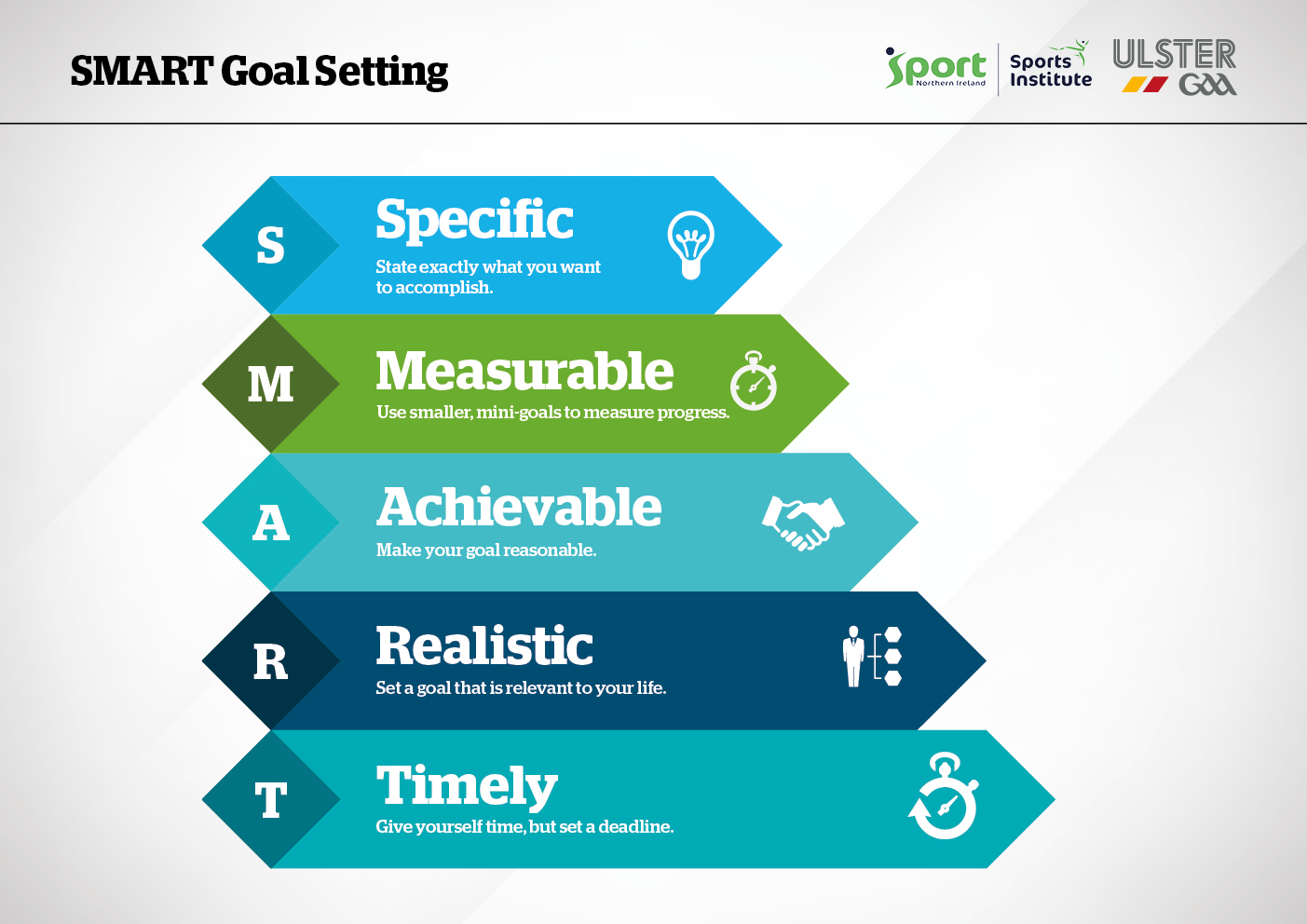 Goals can be short term (days/weeks) or long term (months/years), however short-term goals should lead into long term goals.
Goals should be reviewed regularly and adjusted accordingly, making goalsetting an ongoing process.
Goal setting exercise
It's essential to set goals based on the components of your game, i.e. the 5 Pillars of performance (Physical, Technical, Tactical, Mental and Lifestyle).
You will need to complete the Pillars of Performance exercise in the previous section in order to continue.
Step 1: Using your list, choose a specific area of you game that is important to you. You can concentrate on a positive or negative area as long as it requires attention.
Step 2: Using the blank goalsetting sheet, try to set one goal of your own. Refer to the example provided for help and stick to the SMART Principle.
Alternatively, setting goals for an actual game can be a very effective method of goal setting (See example below).
The process involves;
Pre Game
Setting goals for the game
Post Game
Determining if you achieved your goals
Determining what you did well
Setting goals for the next training session
Try both methods and determine which works best for you.