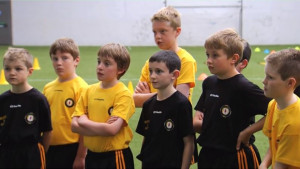 To support player progress through from child to youth, the building better players programme expands on the Gaelic Start programme.
This resource provides examples of good coaching practice and content around intermediate activities for agility, balance, coordination, running, jumping and landing and catching passing and kicking.
The sessions are delivered by experienced coaches who have worked and played at all levels within our system. They deliver beginner, intermediate and advanced sessions that focus on the F1, F2 stages that extend the players to refine movement and sports specific skills.
The sessions build on the Fundamentals resources that have been used over the last number of years.
Click here to view the Building Better Players Coaching videos
---